Dublin Murders star Sarah Greene has been cast opposite Hugh Laurie and Peaky Blinders' Helen McCrory in the new BBC political thriller series Roadkill with filming under way in London.
Roadkill tells the story of Peter Laurence (Laurie), "a self-made, forceful and charismatic politician".
"Peter's public and private life seems to be falling apart - or rather is being picked apart by his enemies," says the BBC.
"As the personal revelations spiral, he is shamelessly untroubled by guilt or remorse, expertly walking a high wire between glory and catastrophe as he seeks to further his own agenda whilst others plot to bring him down."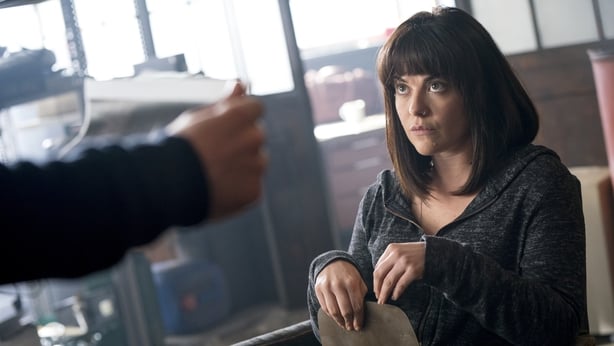 There are no details on Greene's and McCrory's characters at present.
Roadkill is written by David Hare (The White Crow, The Hours) and directed by Michael Keillor (Line of Duty, Strike).
Watch Dublin Murders on the RTÉ Player.