Actor Killian Scott has heaped praise on his Dublin Murders co-star, Sarah Greene, and revealed how the pair only met for the first time at a read-through for the eagerly-awaited RTÉ crime thriller.
Speaking to RTÉ Entertainment at a special preview screening of the upcoming series at Dublin's Light House Cinema on Thursday, 35-year-old Greene said she got on with the former Love/Hate actor from the get-go.
"We just get on really well. It was really lovely and easy – and he's brilliant," she said.
Scott echoed Greene's praise and agreed how the pair hit it off straight away, "It was very natural – she's great! We'd never worked together before. We'd met once very, very briefly.
"We auditioned separately. They didn't bring us together to do a chemistry test, which is the normal process," he said.
"We met at the read-through and I think we just sort of had it for free."
"We both work in a similar way and we wanted it to be as authentic and organic as possible," Scott added.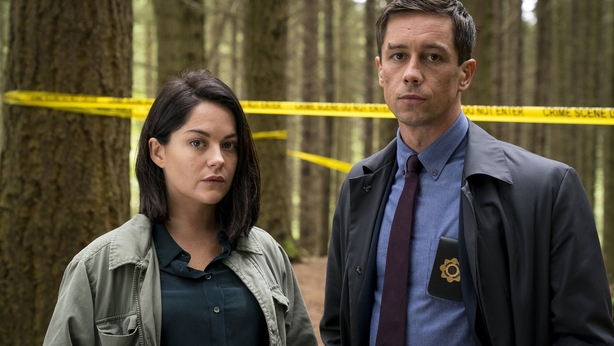 Greene said the "great material" and "well rounded" characters made it a dream to be on set.
"We'd great material. The writing is so, so good. The characters were so well rounded and 3D that we weren't trying to find their connection, it was all in the writing. Even the opening sequence, it's all written," the Penny Dreadful star said.
"We're just trying to honour what you get on the page," Scott added. "If you can kind of find a way to do that justice, then all the other stuff will be taken care of."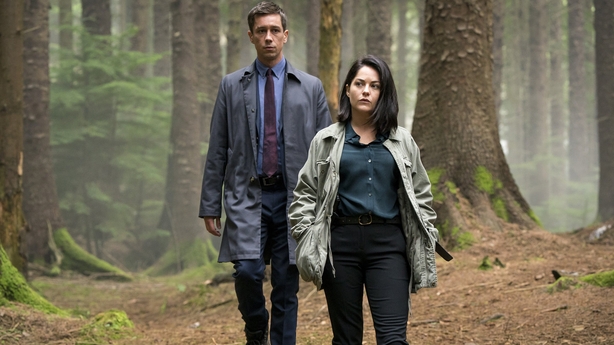 Based on the Dublin Murder Squad book series by American-Irish writer Tara French, the eight-part drama stars Scott as detective Robert Reilly, who comes to Dublin and teams up with fellow detective Cassie Maddox (Sarah Greene) to investigate a series of murders.
Written by Sarah Phelps, the cast also includes Tom Vaughan-Lawlor, Moe Dunford, Leah McNamara, Ian Kenny, Eugene O'Hare, Jonny Holden, Conleth Hill and Peter McDonald.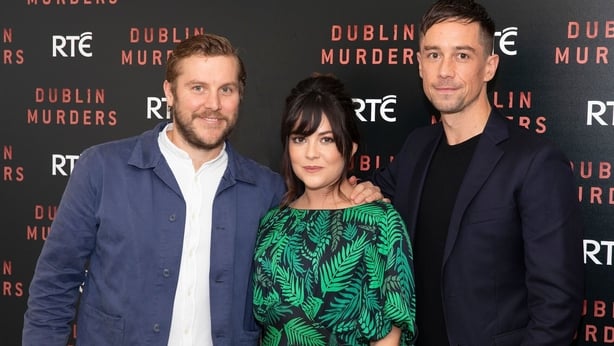 The highly-anticipated drama starts on RTÉ One on Wednesday, October 16, at 9.35pm with a feature length episode and will run for four weeks.
Plus, catch-up will be available for 60 days on the RTÉ Player.
For more TV news, click here