Amy Huberman has said she is "so excited" to be making the second series of her comedy Finding Joy.
The second run of the series, which Huberman created, has written and stars in, begins shooting in Dublin this week.
It follows Joy (Huberman) as she is reborn as an independent entrepreneur, struggling to establish her online brand of finding happiness and fulfillment in everyday life.
Series two of Finding Joy welcomes actress Kerry Howard (Four Weddings and a Funeral) as new flatmate Christie, Ruth Kearney (The Following) as new assistant Emer, as well as Kyle Prior (Hollyoaks, Home and Away) and Justine Mitchell (Cheat).
They join returning cast members Lochlann O'Mearain, Hannah James Scott and Paul Reid.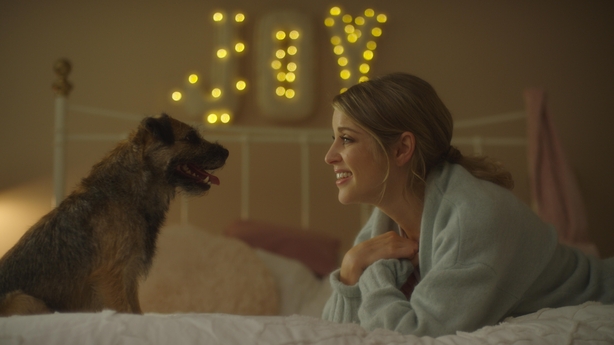 The series will be directed by John Butler (Papi Chulo, Handsome Devil, The Stag) with director of photography Cathal Watters (Peaky Blinders).
Huberman said: "I'm so excited to be starting series 2 with such a great cast and crew. It's been a busy few months getting the scripts in shape and this week we start rolling to bring it all to life again.
"We really loved filming last year and are so looking forward to getting going now with season 2. Two for Joy!"
The second run has been commissioned by RTÉ and AMC Networks' Acorn TV with Acorn Media Enterprises (AME), with Treasure Entertainment producing.
It makes its world premiere on Acorn TV, North America's largest streaming service for television from Britain and beyond, in summer 2020 followed by its Irish premiere on RTÉ.