We hoped that it would happen someday - Helen Mirren and Ian McKellen in the same film. Well, Bill Condon (Gods and Monsters, Dreamgirls) is the director who has finally got them together for The Good Liar - a thriller where nothing is as it seems. He tells Harry Guerin about working with the acting greats, and what the film says about human nature. 
Part of the fun of making The Good Liar was getting one over on the audience.
It's the inner sadist that we all have a little bit! We started to show it for audiences and it is annoying because there are always people who come out and say, 'Well, I knew from the first scene that Helen Mirren was up to something'. Of course you did! It's Helen Mirren! She's not going to be a patsy for this guy's scam! So, you're aware there's something going on, and we do give you clues about what it might be. But what it is - I haven't meant too many people who have figured that out.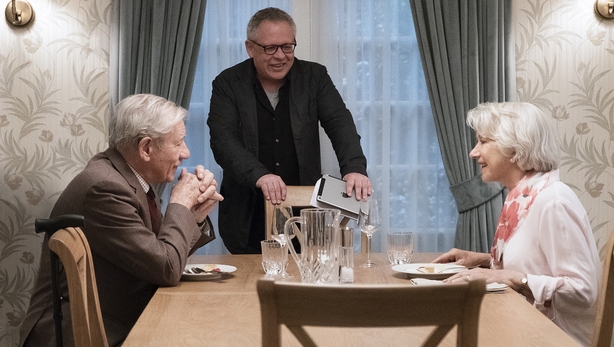 I agonised about how much of a breadcrumb trail to leave for the audience.
And the actors got really involved in that, Helen especially. She may be the one with the most secrets. We would do scenes and, realising it was going to be impossible to tell how it would work until we put it all together, she would be like, 'Well, maybe I'll give them a little more in this version...' And then, 'Maybe I'll hold back a little here...' That was unbelievably invaluable when it came to putting it together, because I was really able to gauge, because you want to give enough. You have to play fair, right? You have to give enough clues without giving it away.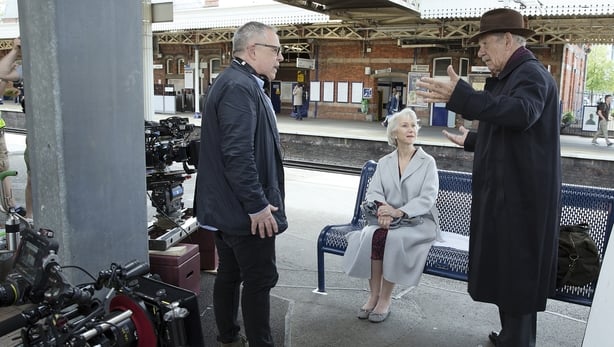 Our producer Greg Yolen said getting Helen Mirren and Ian McKellen together in the same film is "a fabulous pairing that was a preposterously long time coming".
I think he's talking about that it should have happened in 1975! Preposterously long in that it's taken 50 years into their careers for them to have made a movie [together] but it wasn't long for us, honestly. It was: I read the book and I sent it to Ian - I think maybe when we had a script we sent it to Ian - and he had a moment's hesitation and then signed on. Helen, I met, and in typical Helen fashion it was no nonsense and she said, 'I'll do the movie'. It was easy, and they were the only two actors we met.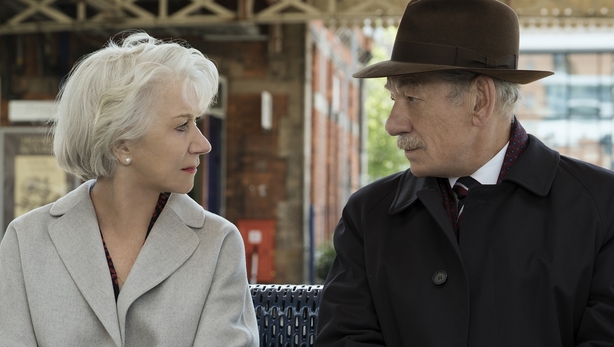 What surprised me most about them when we finally put them together is just the way they had grown to know and love each other doing that play on Broadway [Dance of Death] in 2001, and the fact that they really wanted to help each other.
For example, you make a movie like this - on a certain budget and schedule - and after working long hours for six or seven weeks we came to the last week, where Helen had an eight-page scene to do in one day and the next day Ian had a six-page scene. They both knew how tough that was and to watch them really do everything that they could to help each other make those scenes be as good and go the extra mile, it was very touching.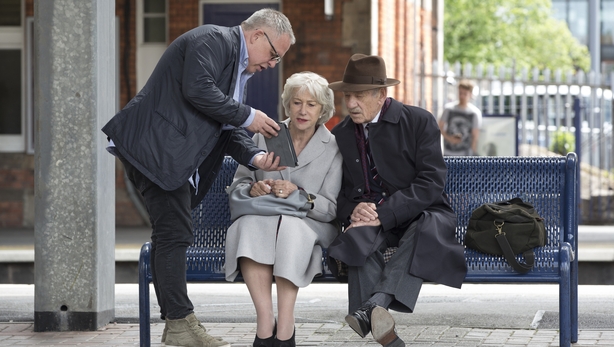 What does the film say about human nature? Lies never go away.
If you don't deal with them and you don't confront them they just grow and grow and grow and build into something that's eventually going to explode.
The Good Liar is in cinemas now.
We need your consent to load this YouTube contentWe use YouTube to manage extra content that can set cookies on your device and collect data about your activity. Please review their details and accept them to load the content.Manage Preferences