The Good Liar stars Helen Mirren and Ian McKellen have told RTÉ Entertainment that the reason it took them so long to appear in a film together is because they were never asked.
Having starred opposite each other in Dance of Death on Broadway in 2001, the acting legends are finally united for the first time on the big screen in director Bill Condon's (Gods and Monsters) mystery where nothing is as it seems.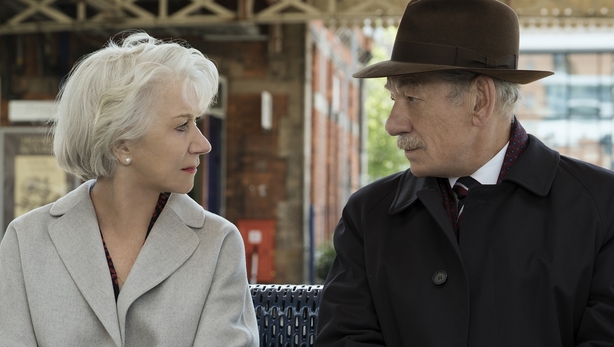 When RTÉ Entertainment asked the actors why it had taken until 2019 to see them in the same film, Mirren replied: "We were never asked, were we? If we'd been asked we would've said yes!" 
"In a sense we have worked together before," McKellen continued. "Because we've worked with the same directors, we've worked on the same sort of material onstage and on the big and little screen. And yes, it's just chance [that it has taken so long for a film]. Now, of course, we'll never stop working together! That would be nice, wouldn't it?"
In The Good Liar, widow Betty McLeish (Mirren) turns to online dating and meets Roy Courtnay (McKellen) for dinner. After 10 minutes together at the table they both admit that they haven't been entirely honest with each other - starting as they mean to go on.
"It confirms what Shakespeare told us: that all the world's a stage and all the men and women are merely players," McKellen explained.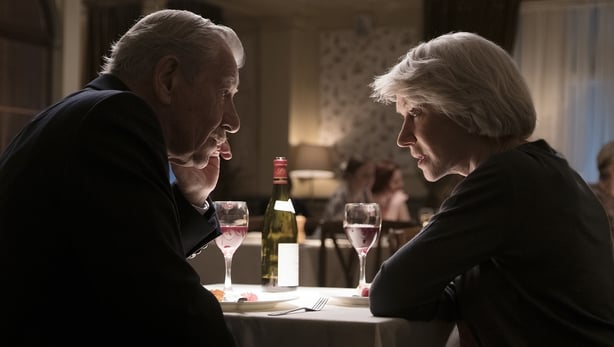 "Everyone's acting a part. When you get up in the morning you decide what costume you'll wear, don't you? If you're going out this evening you will have a bag with another costume in it. People are always dressing up, always pretending to be only part of themselves. 
"You use different language when you're talking to your grandmother than when you're talking to people at work, don't you? Effortlessly. Don't even think about it. 
"Everyone's wonderful at acting. These guys in this script are particularly adept. Except perhaps not, because one of them comes a bit of a cropper - and we won't say which!"
"I'm not too sure that it says something about human nature, because it's a thriller. It's a twisty, interesting sort of thriller," said Mirren.
"I guess what it says about life is that life can come back and bite you in the bum! If you're not careful. Every action that you make in your life is going to have some sort of effect upon the rest of your life. So beware of what you do..."
The Good Liar is in cinemas from Friday, November 8.