He came. We saw. He conquered.
You'd have to be heading towards 70 to be old enough to remember a time before Gay Byrne. He may not have invented TV or radio, but he certainly came to define it in an Irish context. He was both a man of his time and of the future. And now his time has passed.
It would be fair to say that when Gay Byrne began hosting The Late Late Show, Ireland wasn't just in black and white in terms of its television coverage. The 20th Century hadn't really arrived.
Back in the early 1960s, Ireland was still a very insular place, the Catholic Church held sway over public morals, and if you dared question their authority, you'd face the wrath of the crozier.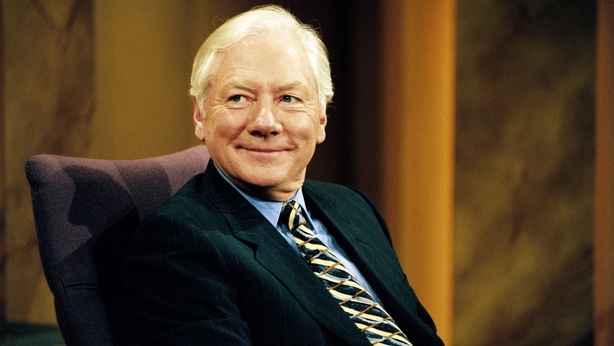 Everyone from back then can recall the Bishop and the Nightie affair; the accusation from the Bishop of Galway, describing him as "a purveyor of filth". It seems hopelessly quaint now, but let's face it - it wasn't that big a deal. It's just that there was a pervading fear of authority back then.
Gay Byrne wasn't quite the social crusader some have labelled him, but he knew a good story when he heard it, and wasn't afraid to push things a little. What he had to offer was something a little more showbiz: essentially, he was a great entertainer.
The reason why so many people tuned in week after week (initially on Saturday, but later on Friday) to The Late Late was because the one guarantee, regardless of the show's guests, was that you'd be in good company for a couple of hours.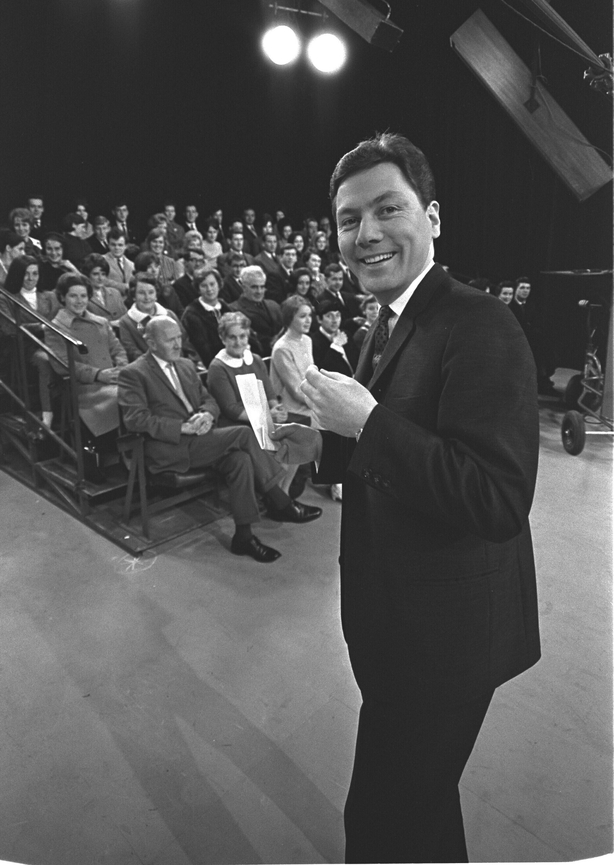 Gaybo knew that some people needed to be prodded and provoked, while others would open up after a few words of comfort or a compliment. The likes of British actor Peter Ustinov or the highly-opinionated Irish pundit Ulick O'Connor merely required an introduction.
The Late Late Show was like a human smörgåsbord: all life was there. Byrne's truly remarkable and groundbreaking attribute was that he could go seamlessly from the tragic to the comic either side of an ad break. He was a chat show host, a probing reporter and a comforting shoulder all rolled into one.
He didn't always get it right though. When Annie Murphy, at the centre of a scandal when she made it public that she'd given birth to a son whose father was Eamon Casey, the then Bishop of Galway, appeared on the show, Gay seemed to side with Casey, who had clearly taken advantage of a vulnerable young woman.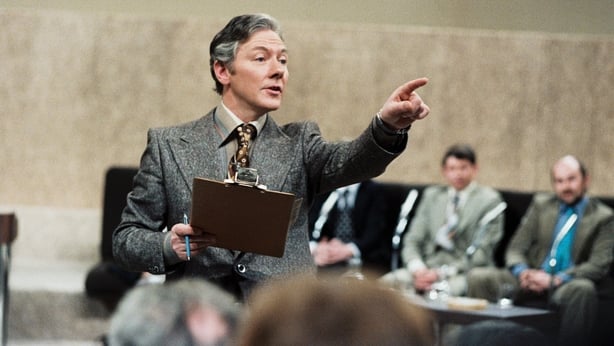 Ireland forgave him, as by then he was pretty much the teflon TV host. In a land where phoney bonhomie is regarded as the ultimate social skill, he was the ultimate every Irishman.
And his radio persona was someone else again.
Equally as influential, what you got here was a more hardcore version of Gaybo: everything was turned up a notch. The hard-hitting stories, such as the death of schoolgirl Ann Lovett while giving birth at a grotto, could be grim.
There was the Lambo fiasco, where the then barely known Gerry Ryan caused a scandal (and raised his profile) when falsely claiming to have killed a lamb while out on a survival experiment for the show. It could be argued that reality TV began on Irish radio.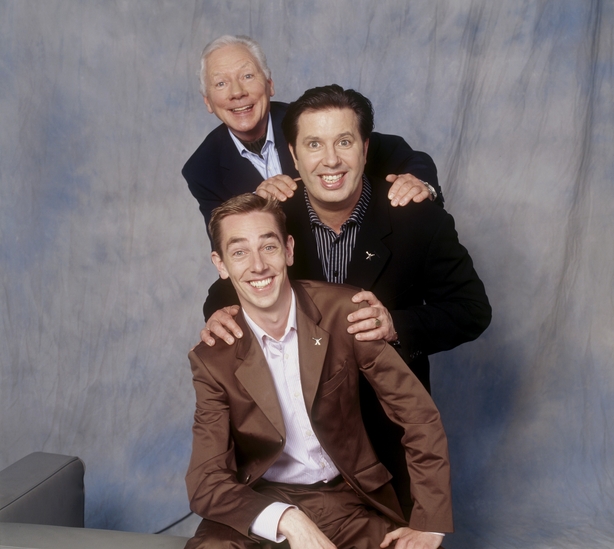 After his official retirement in 1999 (he'd quit the radio show the previous year), he swapped The Late Late Show for a variety of other programmes, ranging from generic game show Who Wants to Be a Millionaire? to Make 'Em Laugh - a compilation of Irish comedy - to The Meaning of Life, where he discussed faith and life experiences with a range of personalities, from Gerry Adams to Stephen Fry.
There's no denying that Gay Byrne gave a huge amount of himself to his public. But it's a two-way street, and he clearly enjoyed his near 60 years of fame. Even in RTÉ he was always 'on-air'.
The RTÉ canteen is a place where the great and the good all have to queue up for a cup of tea or a plate of chips; everyone is equal there. But one was more equal than others.
Up until his retirement, Gay Byrne had his own table in the canteen. Draped with a white table cloth, it stood out from the rest. It was never stated, but there sat the King of Montrose.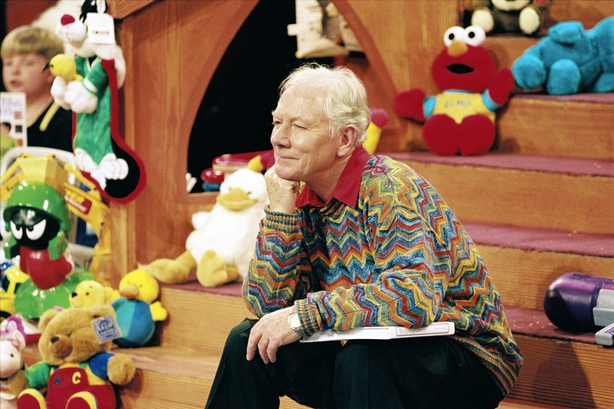 Effortlessly gregarious, Byrne was a welcoming host to the weekly Late Late audience, holding court in the TV building's green room before each show. He was an easy interviewee too, until you played back the recording and realised that he'd given nothing of himself away.
That was a different Gay Byrne, you see. All you were ever going to get was Uncle Gaybo, the showman. He kept the real Gay Byrne to himself.
More recently he admitted that he should have spent more time with his family than bounding around the corridors of Montrose. Showbusiness is so seductive: even Gay Byrne had to take a back seat to Gaybo.
But for us TV viewers and radio listeners who witnessed Ireland change so much during the last half-century, he was our eye on the ball, finger on the pulse, and ear to the ground.
He pulled back the curtain, held up a mirror to our world and kept us coming back for more.
And now, as it must for us all, the final curtain has closed on Gay Byrne.
We will certainly never see his like again.
The Greatest Showman is gone.
John Byrne 
Read more:
Gay Byrne: Tributes flood in for "Ireland's greatest broadcaster"
Gay Byrne's finest moments on The Late Late Show
Watch: