After a brief appearance in cinemas last week, Bruce Springsteen's acclaimed new concert movie Western Stars returns to Irish screens on Friday for a wider release.
The film, which was co-directed by Springsteen and his longtime collaborator Thom Zimny, is a live concert movie with a difference, capturing the singer performing with a 30-piece orchestra in a century-old barn on his New Jersey ranch.
Western Stars is a accompaniment to Springsteen's most recent album of the same name and features him performing all of the song from the album and also discussing his life in specially filmed between-songs segments shot on his ranch and the Joshua Tree National Park in California.
Speaking to RTÉ Entertainment at the film's launch in London recently, Zimny, who also made the Emmy award-winning Springsteen on Broadway, said, "If I think about anyone else trying to do this, no one else comes to mind. I feel like Bruce and I in this film created a genre that's just not very clear. It's not a concert film, it's not a documentary.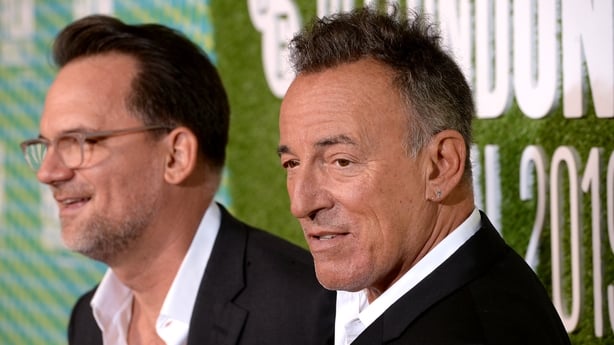 "It's been described as a tone poem, so having all those different genres together and the intimacy behind the songs, it creates something that's really different. We really didn't set out to do that but it evolved into that space.
"All the genres are so mixed together I don't know the exact stylistic name for it at this point. I hope people like it."
More music news, reviews and interviews here