Brad Pitt has opened up about a point in his career when he was chasing interesting movie roles but was "failing to live as interesting a life as I thought I could".
In a wide-ranging interview with GQ magazine, the Hollywood A-lister spoke about how his film choices have become increasingly personal as his career has progressed.
The 55-year-old actor, whose most recent roles include Quentin Tarantino's Once Upon a Time In Hollywood and Ad Astra, said he asks himself: "If I'm gonna do the role, what can I bring to it that someone else can't?"
Discussing how he answers the question, he said: "Well, it's about bringing my personal experience, my personal humor, my personal, um, embarrassments, and my personal pains.
"When I watch [Christian] Bale or [Tom] Hardy, I can't do what they do. I love watching them. And I couldn't step into that role. I want to do the same thing on my end."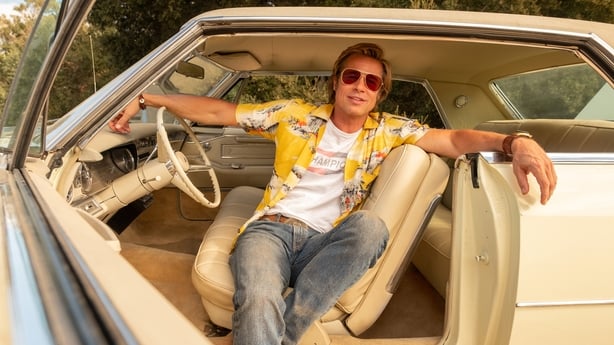 Pitt said he mostly turns down roles.
"Leo [DiCaprio] and I were having this conversation the other day. I hit this point in the late '90s or early 2000s, where I realized I was chasing these interesting [roles], yet I was failing to live as interesting a life as I thought I could", the actor explained.
He suggested that his priorities have changed as he has gotten older.
"Maybe it's just getting older too, man. How you become more aware of time, and you've had more experience, good and bad, with people.", he said.
"And your own wins and losses - the older you get, they don't seem like so much of a win or so much of a loss.
"Who you spend your time with, how you spend time - it has just become much more important to me."
Brad Pitt on living an interesting life over chasing interesting roles https://t.co/0G2krWolIe pic.twitter.com/zsoPUyZYDz

— GQ Magazine (@GQMagazine) September 16, 2019
He added: "There was just too much emphasis on finding interesting characters. I went, 'F*** me, man. Live an interesting life and the rest will take care of itself.' Like, 'You go out and you…live an interesting life. Get out and have real experiences.'
"And that is what informs the work. Not going to find the interesting work and then trying to make it up. I just became more conscious of how I was living versus what I was living for."
Ad Astra, which also stars Ruth Negga, is released in cinemas on September 18.