Little Mix singer Jesy Nelson has revealed the toll 'horrific' online abuse took on her mental and physical health, telling British newspaper The Guardian "you have no idea the effect that one comment will have".
The 28-year-old is the subject of a new BBC One documentary Jesy Nelson: Odd One Out which airs this Thursday and has given a heart-rending interview to The Guardian ahead of the programme's broadcast.
She says that the abuse was so relentless that within two years of Little Mix winning The X Factor she was suffering from depression and an eating disorder and had tried to take her own life.
"Obviously everyone sits in their living room and will see someone on TV and make a comment. But to actually pick up your phone and go: 'I'm going to make sure this girl sees it' - even if they didn't think I was going to see it - you have no idea the effect that one comment will have."
Nelson tells the paper that she became "obsessed" with reading negative comments about her and could not focus on the positive ones.
"It only got worse when I got Twitter. And that led to the Daily Mail, and reading the [below the line] comments - the worst you can read about yourself. It was like I purposely wanted to hurt myself.
"I had a routine of waking up, going on Twitter, searching for the worst things I could about myself."
Nelson recounts that the turning point came when Little Mix were playing shows with Demi Lovato in the US in February 2014 and dancers on the tour told her she had to leave Twitter.
"It was a long, hard process, because I didn't want to help myself," she admits. "But it wasn't until I deleted Twitter that everything changed for me and I slowly started to feel normal again."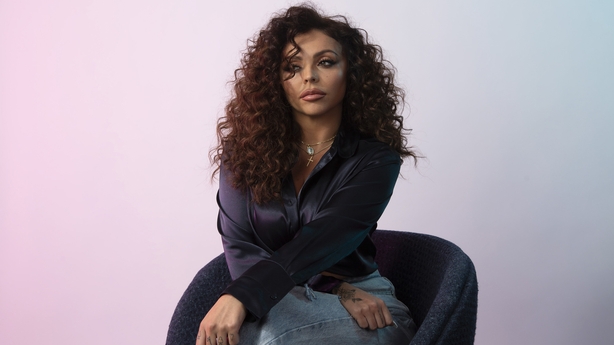 "Don't get me wrong, I still have days when I feel s*** in myself but instead of beating myself up about it and being miserable, I think: 'OK, I'm going to have my moment of being sad, and I'll be over it'. Before, I didn't let myself be sad," she explains.
Nelson returned to Twitter for the making of the documentary but the ongoing online abuse failed to have an impact.
"I didn't even know some people said that about me, but it's because I don't look for it and also, I. Don't. Care," she says.
"Now I'm mentally a lot happier, I just think people are always going to have an opinion. But I only care about mine."
Jesy Nelson: Odd One Out airs on BBC One at 9:00pm on Thursday, September 12.
If you have been affected by issues raised in this article, please visit: www.rte.ie/helplines.