Artemis Fowl author Eoin Colfer's first adult fantasy novel, Highfire, is due out in January 2020.
Highfire is described as the "violent, gripping tale of Vern who's been hiding out in the Louisiana bayou, until Squib Moreau explodes into his life, hotly pursued by a corrupt policeman, and his peaceful existence disappears in a hail of high-velocity projectiles."
According to the publicity for the new book, "Vern is 'a vodka-drinking, Flashdance-loving dragon whose isolated life in the bayous of Louisiana is about to be interrupted by Squib Moreau, a swamp-wild, street-smart, dark-eyed, Cajun-blood tearaway looking to save his momma from the romantic attentions of a crooked constable.'
Highfire is also described as `a genre-bending tour-de-force of comedy and action.'
The novel has been acquired by Jo Fletcher Books, an imprint of Quercus, and will be published on January 9 2020.
"I am thrilled that my dragon has found a roost at Jo Fletcher Books and Quercus," said Colfer. "I cannot think of a better home for my first adult fantasy book and I hope that our relationship that got off to such a fiery start will burn brightly for years to come. I do apologise for the fire puns but I am excited."
The author will be reading, signing autographs and acting as Master of Ceremonies at an event at at the National Conference Centre, as part of Dublin 2019 World Con on Monday, August 19.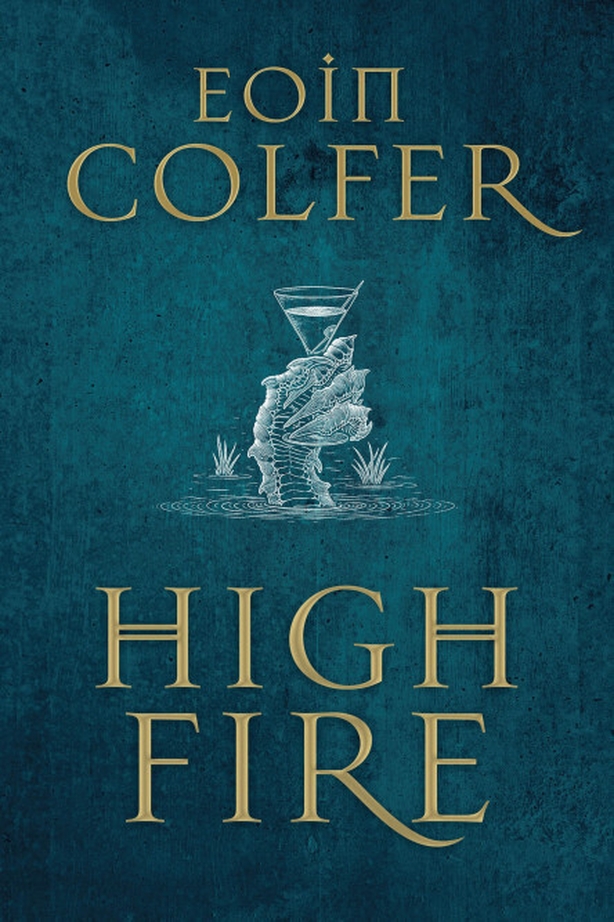 Colfer's first book, Benny and Omar, was published in 1998 and was based on his experiences in Tunisia. In 2001, the first Artemis Fowl book was published and he was able to resign from teaching and concentrate fully on writing.
The Artemis Fowl series of books has since sold over 20 million copies worldwide, but release of the film has been delayed.
"I will keep writing until people stop reading or I run out of ideas, " said the author. "Hopefully neither of these will happen anytime soon."