Jenny Greene has said she is delighted to be back on RTÉ 2FM with a brand new show, thanking her listeners for their support after her exit from the station earlier this year.
It was announced in March that Greene would be departing the station "with a very heavy heart" after changes to the line-up were announced, which saw The Nicky Byrne Show with Jenny Greene axed in the wake of Byrne's return to Westlife. When the new programme of shows was announced, it was revealed that Greene would be returning to 2FM to helm her own drive time show.
We need your consent to load this rte-player contentWe use rte-player to manage extra content that can set cookies on your device and collect data about your activity. Please review their details and accept them to load the content.Manage Preferences
"Well I certainly didn't think a couple of months ago that I'd be here today – I'm delighted," Greene told RTÉ Entertainment at the launch of 2FM's new schedule.
"Everything feels so new and so fresh and when you've been somewhere for so long it's great to be involved with something that feels brand new."
Speaking about the rollercoaster period between leaving the station and then being rehired, Green said, "Some days, if I'm honest, some days I was crying, some days I was delighted I'm off, and then other days I was like, 'What am I going to do with the rest of my life'.
"It was unexpected, I certainly wasn't thinking that they would ever ask me to come back and I spent the last 3 months doing other work like DJing and filming a thing for TV as well so there's been a good few things.
"There was moments of panic, but then everything happens for a reason and I'm delighted that they asked me back. I'm delighted to be here."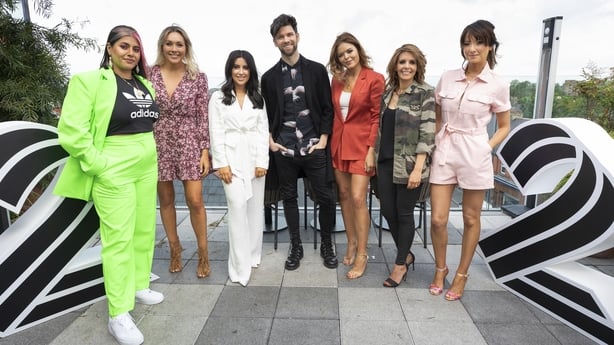 Greene also took the time to support her listeners that gave such an outpouring of love towards her both after she announced her departure, and her return.
"At times it felt like a living eulogy; everyone's great when they're gone, so I was almost afraid to come back then in case people were like, 'I thought she was gone'," she laughed.
"But yeah the support was unbelievable and I've no doubt it played some part in them asking me back, so I'm so appreciative to people for even bothering to do that which is lovely."
The Jenny Greene Show will air from 3pm, Monday to Friday on RTÉ 2FM.
Read next: Jennifer Zamparelli was 'flabbergasted' by 2FM show offer