Noel Gallagher rejected a request for permission to use Oasis music in the upcoming film about his brother Liam, Irish documentary maker Gavin Fitzgerald has revealed.
We need your consent to load this YouTube contentWe use YouTube to manage extra content that can set cookies on your device and collect data about your activity. Please review their details and accept them to load the content.Manage Preferences
Speaking on the Marian Finucane Show on RTÉ Radio 1 on Sunday morning, Fitzgerald said that while Noel ignores his younger sibling's ongoing Twitter barbs, he does "get back at Liam in other ways".
"Liam doesn't even have Noel's number. He just reaches out to him on Twitter and berates him," Fitzgerald said.
"Just last week he [Liam] said that Liam growing his hair long is more interesting than Noel's band, High Flying Birds. This is how they operate and Noel just ignores it all and maybe hurts him in other ways.
"For example, we weren't able to use Oasis music in the documentary because Noel owns the publishing rights and refused it, even though Liam wrote some of those songs."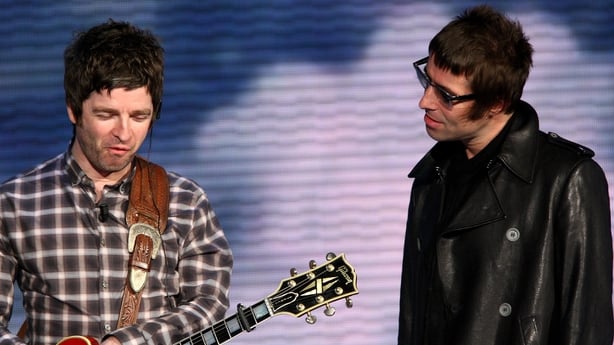 The new film, entitled As It Was, is released on June 6 and explores Liam's life after Oasis' highly acrimonious split in 2009 and the ongoing sibling soap opera with his older brother that has swung from bitter to sorrowful ever since.
Asked about the night Noel left the band, Fitzgerald said, "It was 2009 in Paris and Liam and Noel had a little argument backstage with guitars being swung at each other and being smashed and all the fans were left outside wondering what was going on and the band didn't go out to play.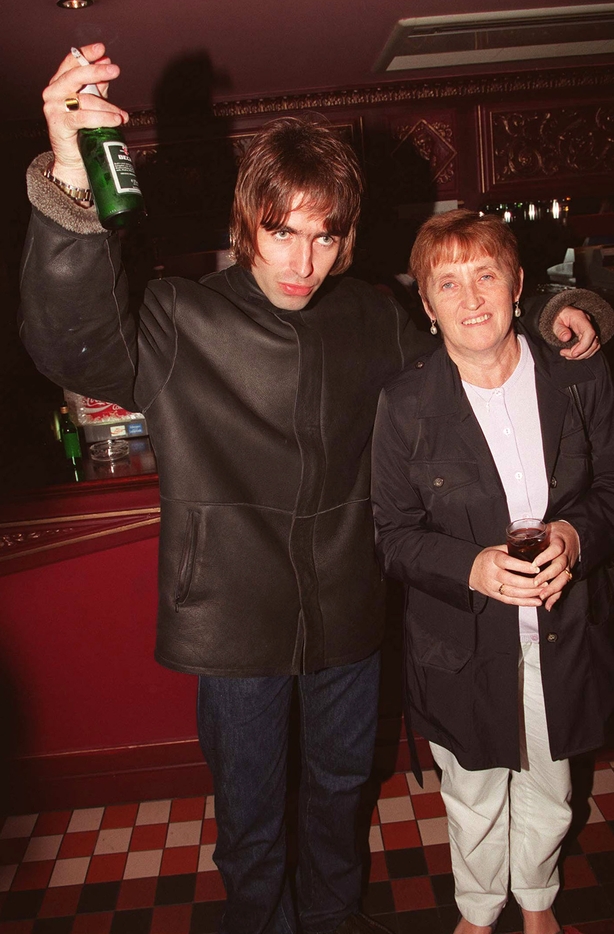 "Noel wrote a statement saying he was leaving Oasis because he couldn't work with Liam a day longer, and that was the last time Liam or Noel have spoken or actually seen each other."
He added, "Their relationship deteriorated over the years. There was an element of booze and drugs, but I think they are very different people and ultimately there was a bit of a power play going on, and the fact that Liam was the frontman and Noel was the support. Now Noel has his own solo career and Liam has his and they're both enjoying being in the spotlight."
"So I bought Liam some Barry's Tea and Tayto crisps - he said the crisps were like crack" - Gavin Fitzgerald
Asked if he thought Oasis would ever reform, Fitzgerald said, "I don't see it happening because I don't think Noel is going to go back to strumming his guitar. They're going to have to see eye to eye one day, but at the moment . . . "
Liam and Noel's mother, the redoubtable Peggy Gallagher, a native of Charlestown, Co Mayo features in the documentary and at one point can be seen appealing for her warring sons to finally make up with each other.
"Peggy still lives in the same council house in Manchester where Noel and Liam grew up," said Fitzgerald, adding that she turned down the whole idea of moving to a mansion in the suburbs.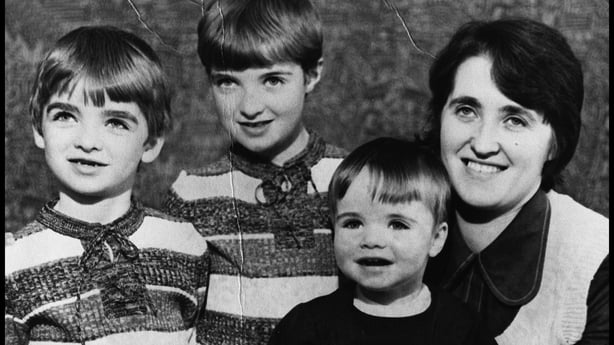 "Stepping into her house is like stepping into a museum. She's your typical Irish mammy. Liam has a real fondness for the Irish.
"Peggy is in contact with both her sons, but separately, because they don't see eye to eye. There is another brother, Paul, and Liam and him are good friends but neither of them see Noel.
"She is saddened by it, of course, but I guess she's gotten a little used to it because it is ten years since they've seen each other, and I'm sure she wishes they'd reconcile, but it's just one of those family things where things go too deep."
The new film picks up where 2016 Oasis documentary Supersonic left off and in a recently-released promo clip a solo Liam can be seen swearing that he will not become a "casualty" and die of a drug overdose.
Liam approached Fitzgerald about making a film about his solo career after watching Notorious, the director's documentary about controversial MMA fighter Conor McGregor.
"So I bought Liam some Barry's Tea and Tayto crisps - he said the crisps were like crack - and it just went from there. Liam is a headliner, he's a frontman, born to do it," said Fitzgerald. "So that's what this documentary is about - his comeback."
Alan Corr @CorrAlan2