Liam Gallagher has reignited his long-running feud with brother Noel in the new trailer for his forthcoming new documentary film, As It Was - and traces his own rebirth as a solo artist to a music session in Charlestown, Co Mayo.
In a scene from the film, which was directed by Charlie Lightening, Gallagher Jr can be seen squarely laying the blame for Oasis' break-up in 2009 on his older brother, saying "the geezer split my band up."
Later in the film, Liam fondly recalls an impromptu session in J.J. Finan's pub and hardware store in Charlestown during which a local produces a guitar and rekindles the singer's love of music.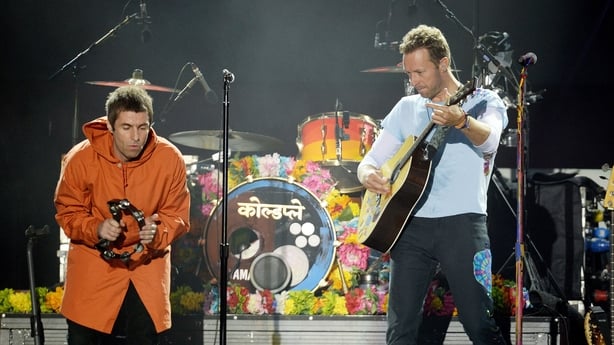 The film, which hits cinemas on June 2, follows Liam's life - from fronting Oasis to "living on the edge, ostracised, lost in the musical wilderness of boredom, booze, and bitter legal battles".
In the new promo for As It Was, which might be seen as a partial follow-up to Oasis documentary Supersonic, a voiceover explains that Liam was "lost" following the break-up.
"The only way out of this mess is music," he says. The film then follows Liam as he beings work on his debut solo album, As You Were, and reveals that he "was a bit apprehensive about how [going solo] was gonna go."
The album went on to receive good reviews and hit Number One in Ireland and the UK. Liam opened up his first solo tour in Dublin and later played at Manchester's One Love concert. "When I'm singing songs close-up to that mic, nothing could touch it," he says.
The brothers' mother, Mayo woman Peggy also appears in the new trailer. "[It's] a new year and they're all going to get on together," she says, before Liam points at a photo of Noel and describes him as "f***ing Prince Philip".
According to the synopsis, As It Was "tells the honest and emotional story of how one of the most electrifying rock 'n' roll front men went from the dizzying heights of his champagne supernova years in Oasis to living on the edge, ostracised and lost in the musical wilderness of booze, notoriety and bitter legal battles.
"Starting again alone, stripped bare and with nowhere to hide, Liam risks everything to make the greatest comeback of all time."
Liam Gallagher is set to play the Pyramid Stage at Glastonbury next month.