Beatles pastiches, daft lyrics, and some pretty great singing - there's plenty to keep the Oasis faithful happy on Liam Gallagher's debut solo album
Anyone out there still pining for those heady days when Oasis stopped sounding like The Beatles in 1967 and took the brave artistic step of sounding like the Beatles in 1968/69 will be more than happy with kid Gallagher's solo opus.  
Maybe it was a bad move for the more restless Gallagher sibling to chuck every Oasis/Beatles default setting into just one song but recent single For What It's Worth has it all - the echoey production values of what Liam calls "the Lennon Cold Turkey vibe", a vaguely late Beatles string section, yearning sixties sentiments  . . .  
However to be fair to a man more sinning than sinned against, there is so much more than a Beatles homage going on with As You Were and the solo Liam Gallagher.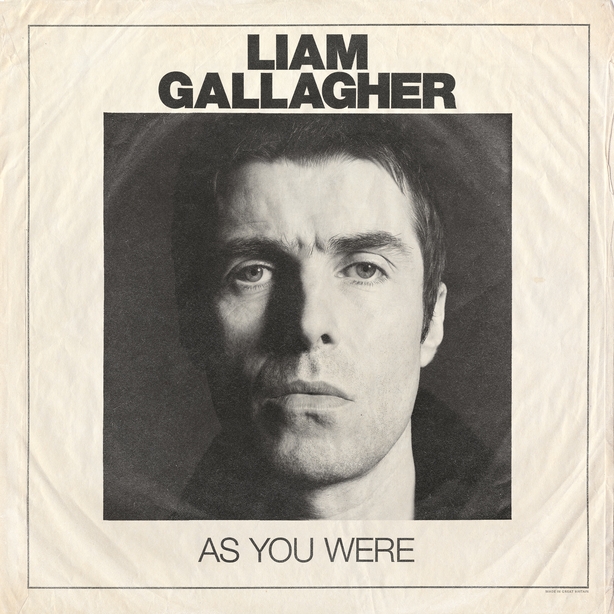 Never mind the boll**ks of the lyrics, the music here mostly growls and bucks with spirit. Wall of Glass bursts into life with a blistering squall of slicing harmonica, which sounds not unlike Johnny Marr harmonica solo on Dogs of Lust by The The; Bold is a melodic grower with summer festival sing-a-long potential; and when Liam slows it down on the likes of the sombre ballad Paper Crown the results are very impressive indeed.
In fact Paper Crown  dredges up the kind of pathos unheard of since Oasis cornered the market in lads weeping into warm beer and hugging each other. Except Liam does it with none of the windy bombast that Noel was specialising in by 1997. Elsewhere, Chinatown rejoices in the opening couplet "well, the cops have taken o-vah because everyone's in yoga", which is a pretty good line on a pretty average tune. 
We need your consent to load this YouTube contentWe use YouTube to manage extra content that can set cookies on your device and collect data about your activity. Please review their details and accept them to load the content.Manage Preferences
Allied with producers Dan Grech-Marguerat (Hurts and Wolf Alice), songwriter Andrew Wyatt (Mark Ronson and Bruno Mars), and man of the moment Greg Kurstin, Liam has pulled together a very, very good solo calling card. Sure, there is plodding and pastiche a-plenty but listen to the magnificent tumble of I Get By and Come Back to Me's acid guitar break and even Liam bashers would have to agree that this is a barnstormer of an album.
Eight years after the implosion of his old band, Liam still has a head full of dreams and the voice to sing them out.
Alan Corr @corralan