Chloe Grace Moretz has said Irish director Neil Jordan put her at ease when filming tough scenes for new psychological thriller Greta.
The 22-year-old actress, who suffers from claustrophobia, said the 69-year-old filmmaker ensured she felt comfortable when she was filming scenes where she was in tight spaces.
Speaking to the BBC, Moretz said: "I've jumped out of aiplanes and I'm completely fine with fear most of the time, but my one thing is claustrophobia and it's just completely debilitating.
"We tried to keep it as succinct as possible and the least amount of takes as we could possibly do, but sometimes you don't have that option.
"But Neil was really wonderful with me, and really took his time with me to make sure that I felt as comfortable as possible while having a panic attack."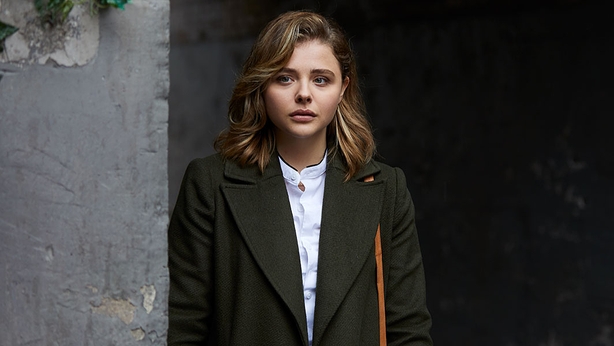 Moretz recently revealed she was warned she could lose her career because she was too "outspoken" and said she was told to "keep it more buttoned up".
Read our review of Greta here
For more movie news and reviews, click here