Richard Madden has spoken out about the dangers of on-screen nudity, saying he fears he is projecting a "very unrealistic body image" to other men.
The 32-year-old actor, who has appeared shirtless for roles in Bodyguard and Game of Thrones, has admitted he worked out twice a day and dieted before nude scenes in the past.
The Scottish star said in an interview with Britain's Vogue magazine: "We're projecting a very unrealistic body image.
"I find myself with actor friends – after we've done a kind of barely eating, working-out-twice-a-day, no-carbing thing for these scenes – looking at each other going: 'We're just feeding this same sh** that we're against.'"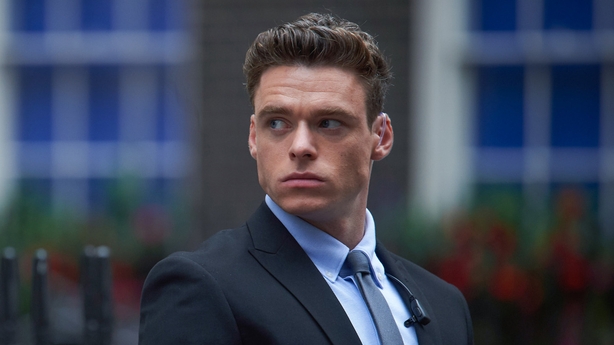 Madden added that it's not just women who feel pressure to lose weight for specific parts and says it happens to men "all the time" in the industry.
The actor said he has had his fat rolls pinched and been given costumes so restrictive they feel like a corset.
"I've done numerous jobs where you're told to lose weight and get to the gym," he said.
"It doesn't just happen to women, it happens to men all the time as well."
The actor - who has been linked to the role of James Bond - also spoke about the possibility of a female 007 upending the traditional role in the franchise.
Madden said he would "absolutely" play second fiddle to a female Bond.
"If it was a good part. If it was an interesting part, a Bond Boy would be an interesting dynamic. Why not?", he said.
"If it was a good part, if it was an interesting part, a Bond Boy would be an interesting dynamic. Why not?" https://t.co/LWROvUzwVD

— British Vogue (@BritishVogue) April 8, 2019