Jed Mercurio, the creator of the hit BBC thriller Bodyguard, has revealed that he would "absolutely" like to do another series of the show, as long as leading man Richard Madden could return.
The first series has been pulling in huge audience numbers, achieving 10.4 million consolidated viewing figures for its first episode, and has been delighting viewers with its fast-paced, twisty plot.
Mercurio, who also created and wrote the police procedural Line of Duty, has now said he would welcome another run, but said that discussions with the BBC will only begin once the first season has finished airing.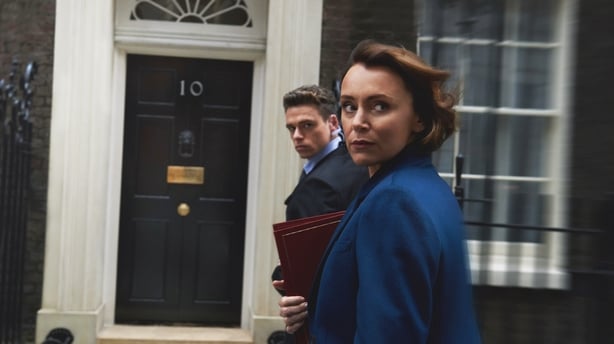 "You have to wait until the end because anything can happen," Mercurio told Radio Times magazine.
"Some shows do nosedive at the end, or some piece of content could become incredibly controversial and affect the way the show is seen. In the end, you have to accept that the broadcaster holds all the cards."
The acclaimed TV writer added that a big issue with renewing the series would be securing leading man Richard Madden to reprise his role as principal protection officer Richard Budd.
"He's the genuine article, a real leading man. And I think this role has put him very much in the spotlight for bigger things," Mercurio said.
"So the practicality may be that we have to work round his availability, if we are lucky enough to get him back."
Warning: Spoiler Alert for episode four of Bodyguard
Episode four of Bodyguard shocked viewers when it was revealed that British Home Secretary Julia Montague (Keeley Hawes) had died as a result of the bomb explosion.
Mercurio said that he killed off one of the main characters as he likes to "move the story on".
There is an expectation that a TV series "will always orbit around an equilibrium, in which nothing much changes for the main stars, and there are no drastic changes to the set-up", he said.
"I like to try to do things that move the story on, and with Bodyguard I wanted to have this event mid-series that would completely alter the dynamic."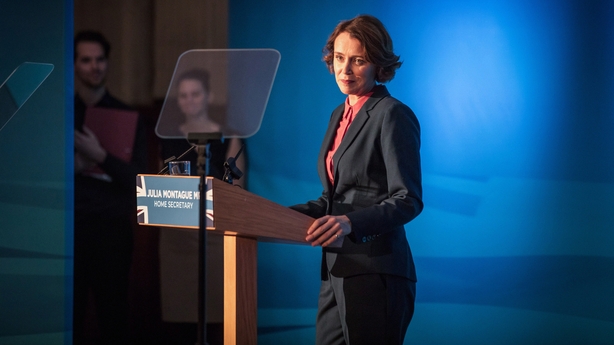 He said of actress Hawes: "I think, hope, she'd take the view that it's better to do a few episodes of something meaty than lots of episodes of something thin."
Meanwhile, Hawes took to Twitter after the shocking episode aired to thank fans for their support of the show.
"It has been amazing to be part of #Bodyguard", she wrote. "Everyone's enthusiasm for the show has made it so exciting. Thanks again for watching and for the lovely messages."
It has been amazing to be part of #Bodyguard.
Everyone's enthusiasm for the show has made it so exciting. Thanks again for watching and for the lovely messages.
And Iiiiieeiiiieeeiiiiiiiiii will always love youuuuuuuuuuuuu! @_richardmadden pic.twitter.com/ZkLs8PPhn9

— Keeley Hawes (@Misskeeleyhawes) September 10, 2018