Rolling Stones frontman Mick Jagger is recovering after undergoing successful heart valve surgery.
Earlier this week it was announced that the Rolling Stones were postponing their current tour to allow Jagger to receive medical treatment.
Thank you everyone for all your messages of support, I'm feeling much better now and on the mend - and also a huge thank you to all the hospital staff for doing a superb job.

— Mick Jagger (@MickJagger) April 5, 2019
A source has now told Billboard magazine that the 75-year-old star is "recovering and in great health" and will need to rest for four to five days to allow himself to heal without any issues.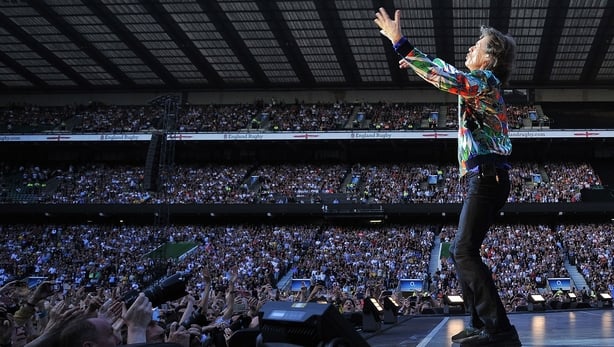 The band's North American tour, which was due to take place across the US and Canada from April, is now expected to start in July instead.
"I was told he's fine," another source told PEOPLE.
"If it was someone else, they'd need to recover for two weeks but because Mick jumps around and the performances are strenuous, he needed to postpone the tour."
At the time of announcing the change in schedule, the band released a statement saying, "Mick has been advised by doctors that he cannot go on tour at this time, as he needs medical treatment.
"The doctors have advised Mick that he is expected to make a complete recovery so that he can get back on stage as soon as possible."
The Rolling Stones played Croke Park in Dublin last May.