Actor Taron Egerton, who plays Elton John in the upcoming Rocketman biopic, has praised the LGBT community for its "inclusiveness" and says that he feels "'more at home in a gay club than at a football match."
The Welsh star's casting as the singer sparked controversy after some critics questioned the ability of a heterosexual actor to represent the musician's struggle to come to terms with his sexuality.
"I've approached it wholeheartedly and I hope that for that reason people accept me (as Elton)," Egerton told GQ magazine.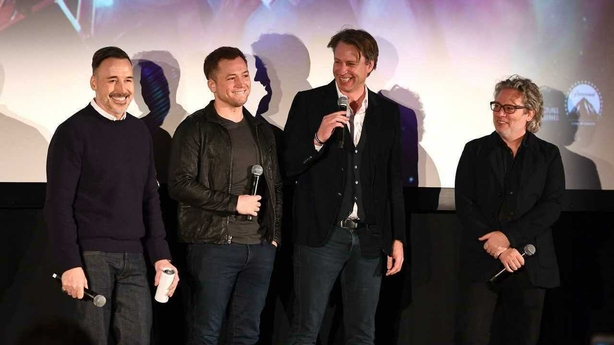 "The LGBTQ community has always been about inclusiveness, hasn't it? Not about, 'We're here. You're there.' In fact, if you want to come in, come on in."
"It was a fairly revolutionary time," he continued, referring to the movie's 1970s setting. "Men were more outlandish. We didn't have role models like that when we were growing up. Sometimes, I think I'm from a time gone by, born too late."
Rocketman hits cinemas on May 31.
Meanwhile, Elton's memoir, his "first and only autobiography," will appear later this year.