Michelle Williams has said she was "paralysed in feelings of futility" when she discovered that her All the Money in the World co-star Mark Wahlberg received $1.5 million for reshoots on the film while she received less than $1,000.
Williams revisited the controversy when she spoke on Capitol Hill in Washington DC on Tuesday. She was there as part of the Democratic Women's Caucus' events to mark Equal Pay Day, and to lend her support to the proposed Paycheck Fairness Act.
Tune in as actor Michelle Williams joins House Democrats for an #EqualPayDay event calling on the Senate to hold a vote on the #PaycheckFairnessAct! https://t.co/ZiK2LjmWnS

— Nancy Pelosi (@SpeakerPelosi) April 2, 2019
We need your consent to load this Facebook contentWe use Facebook to manage extra content that can set cookies on your device and collect data about your activity. Please review their details and accept them to load the content.Manage Preferences
Reshoots on All the Money in the World followed the decision to replace Kevin Spacey with Christopher Plummer in the finished film. 
USA Today reported in January 2018 that Williams agreed a per diem of $80 for the ten days of re-shoots, with Wahlberg paid a total of $1.5 million. It said Williams had not been told of Wahlberg's additional pay.
Entertainment website The Wrap, quoting an unnamed industry source, said that while Williams' contract for All the Money in the World required her to do reshoots, Wahlberg's did not, hence the big payout to get the film finished and on screens.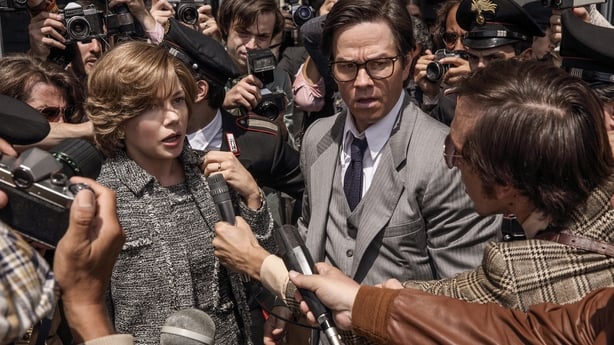 The controversy saw Wahlberg subsequently donate his reshoot earnings in Williams' name to Time's Up, which provides subsidised legal support to those who have experienced sexual harassment, assault, or abuse in the workplace. His agency WME - which also represents Williams - donated a further $500,000.

"It's the kind of story that I would normally resist: the morality tale with a happy ending, or maybe I should call it a 'happy beginning' because that's really why I'm here," Williams said on Capitol Hill on Tuesday.
"There won't be satisfaction for me until I can exhaust my efforts ensuring that all women experience the elevation of their self-worth and its connection to the elevation in their market worth that I have become so fortunate to finally know after 25 years in my chosen profession."
"In late 2017, the news broke that I'd been paid less than $1,000 compared to the $1.5 million that my male counterpart had received for the exact same amount of work," Williams recounted. "And guess what? No one cared.
"This came as no surprise to me; it simply reinforced my life-learned belief that equality was not an inalienable right and that women would always be working just as hard for less money while shouldering more responsibility in their homes. And if it was like this for me, a white woman in a glamorised industry, how were my sisters suffering across their professions?"
Williams said "when the news passed as quickly as it had broken" she "sat paralysed in feelings of futility".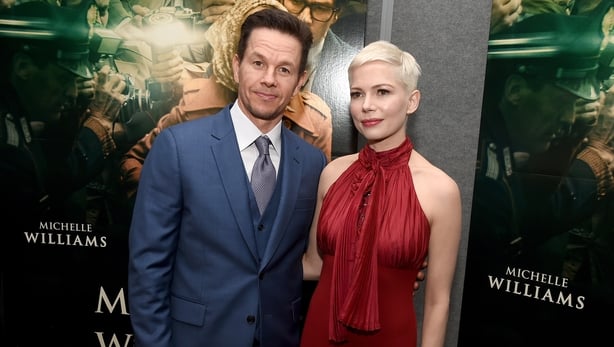 "I've been a working actress since the age of 12, and I've taken every challenge as an opportunity," she continued. "I've been accredited within my industry at the highest levels and that still did not translate into equal and fair compensation. Months passed and the actress Jessica Chastain, with whom I had in fact once played sisters, asked my permission to take my story to her Twitter."
"Jessica's audience was much wider than mine and she wasn't afraid to pick up a megaphone and be heard," Williams continued. "And heard she was. There was an uproar and a public shaming within my industry that resulted in a $2 million donation into the Time's Up Legal Defence Fund."
I heard for the reshoot she got $80 a day compared to his MILLIONS. Would anyone like to clarify? I really hope that with everything coming to light, she was paid fairly. She's a brilliant actress and is wonderful in the film. https://t.co/VzGA2ucAjV

— Jessica Chastain (@jes_chastain) January 9, 2018
Reflecting on the changes since, Williams said: "I could tell my workplace was shifting. Rather than being grasped too tightly and hugged for too long as a morning greeting, my hand was shaken and I was looked squarely in the eye and I was welcomed to my Monday morning. I realised this is actually what it feels like to be on the inside, to be one of the boys. In this space, respect and safety are out in the open; they are not just found in the shadows and the corners. 
"And on the job I just completed two weeks ago, let me tell you something: I was paid equally with my male co-star."
Williams concluded by saying: "Imagine a workplace where women don't have to spend extra or any energy fighting for fair pay or defending their rights, but can instead focus that energy on the fullest expression of the task at hand, and enjoy both the pride that brings and the product of that pride, which is fair and equal compensation for every woman. 
"The ball is now in the Senate's court. Women, families in our country will win if members of the US Senate take the decisive action that is required to pass the Paycheck Fairness Act. This is the next critical moment; please don't let it pass us by."