Liam Cunningham has revealed that Star Wars creator George Lucas visited the Game of Thrones set in Belfast to speak to showrunners David Benioff and D.B. Weiss.
Speaking to Entertainment Weekly Cunningham, who plays Davos Seaworth in the HBO fantasy series, reckons Lucas paid Benioff and Weiss a visit to talk about their upcoming Star Wars trilogy.
''It's funny because George came here and talked to the boys, and the one thing the Star Wars franchise has been missing lately is decent storytelling," Cunningham said.
''There's a lot of brilliant stuff in Star Wars, it's an epic franchise, but occasionally, story-wise, it's left a little to be desired. Dan and David are brilliant at surprises and can transfer the demographic from this show to that [franchise].
''They're incredible at adapting a world and making it their own and they could add a layer of complexity to it.''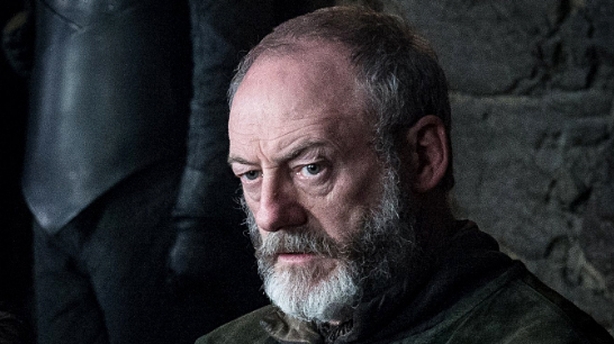 Game of Thrones returns for an eighth and final season on April 15 at 2am and 9pm on Sky Atlantic. A new teaser trailer was released on Tuesday.
Fight for the living. #GameofThrones pic.twitter.com/GpG7m53Nqg

— Game of Thrones (@GameOfThrones) April 2, 2019
Aidan Gillen recently said he hopes for a "happy ending" for Game of Thrones, even though he thinks that would be "really strange" for the series.
For more television news and reviews, click here