Kate Beckinsale has revealed that she is "surprised" by the interest in her romance with Saturday Night Live cast member Pete Davidson, but says the intense scrutiny won't prompt her to bow out of the relationship.
The 45-year-old Hollywood star and 25-year-old comedian confirmed they were dating after they attended a New York Rangers game at Madison Square Gardens in early March where they were photographed kissing.
See photos of Pete Davidson and Kate Beckinsale getting cozy while making out at a New York Rangers gamehttps://t.co/lX4bLMRTH2 pic.twitter.com/JoA73x0EE7

— New York Daily News (@NYDailyNews) March 4, 2019
Davidson, who started dating Beckinsale following his split from former fiancée Ariana Grande, subsequently addressed the "crazy fascination" in the two-decade age gap between them, saying on SNL: "It doesn't really bother us".
Beckinsale has now said she is taken aback by the newfound attention to her dating life.
Speaking to the LA Times, she said: "I'm surprised by the interest. I've never been in this position before - never dated anybody who comes with their own bag of mischief. It's all quite shocking, and something to get used to."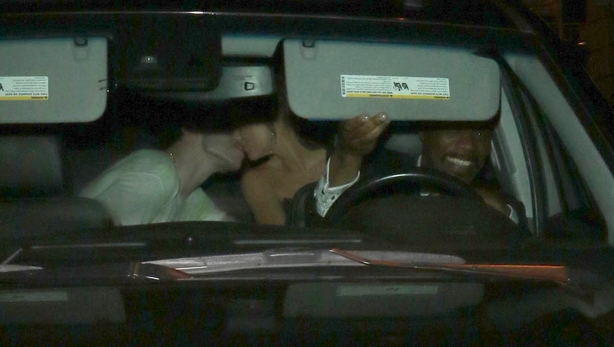 When asked if the increased scrutiny had an impact, she replied: "I'd rather not have people hiding outside my house. It's a little old fashioned to have a woman's personal life [looked at like that]. It's a little bit tired."
However, the actress said that even though the relationship has garnered unwanted attention, she will not let it affect them.
She said: "I think if you liked the person less, you would bow out of it. If that were the main thrust of the relationship, there would be a problem. But it's not."