Kit Harington has reflected on how starring in Game of Thrones has changed his life, saying he has it to thank for his "future family and my life."
The actor, who has played Jon Snow on the series since it debuted in 2011, isn't just thankful for the professional success he has experienced on the show, but also how it introduced him to his wife Rose Leslie who starred as his former on-screen love-interest Ygritte.
"I met my wife in this show so, hopefully, it gave me my future family and my life from here on in," Harington told Watch.
"It has changed my life completely. You could not ask for a better job than to be an actor in Game of Thrones."
Leslie recently spoke about how she was keen to avoid spoilers for the show's end as the eighth and final season approaches, as Harington gave some information about the seventh season's finale away to her in advance and she wasn't too happy about it.
Spoilers for Game of Thrones season seven!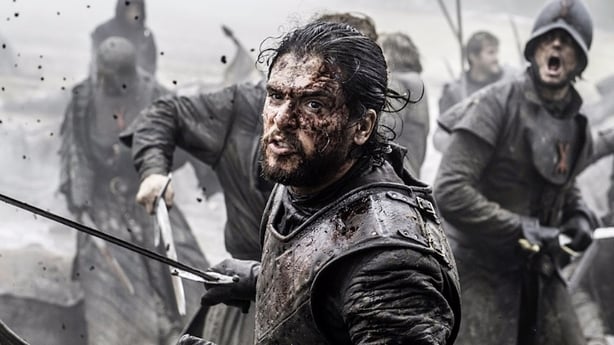 Leslie told Entertainment Weekly, "He told me the ending of last season and I remember getting a bit uppity about that...
"He happened to tell me – and this is a spoiler for anybody who hasn't seen the last season – he happened to tell me that one of the dragons falls into the ice lake, and then we see the dragon being dragged out of the water and the dragon breathes fire – or ice, I can't quite remember which one it is, I think it's fire – onto the Wall, and then, of course, that's when all the [Army of the Dead] can then cross over."
Game of Thrones returns to Sky Atlantic on Monday, April 15 at 2am and 9pm.
Read next: Game of Thrones - Season 7's Biggest Moments