It has been announced that The Snapper and Deep Space Nine star Colm Meaney is part of the cast of ITV's epic, new WWII-set series The Singapore Grip, an adaptation of the JG Farrell novel of the same name.
The Dublin actor is joining a cast that includes Luke Treadaway (The Curious Incident of the Dog in the Night-Time), David Morrissey (The Walking Dead), Jane Horrocks (Trollied), Charles Dance (Game of Thrones), Elizabeth Tan (Coronation Street) and newcomer Georgia Blizzard (Thor: Ragnarok), with the producers of Poldark, Mammoth Screen, bringing the story to television for parent company ITV Studios.

The Singapore Grip tells the story of a British family living on the island at the time of the Japanese invasion, with Luke Treadaway playing "reluctant hero and innocent abroad Matthew Webb".
Webb's father is the business partner of rubber merchants the Blackett family and it is decided the young man will lead the company in the future - and marry the Blacketts' spoilt daughter. Meaney has been cast as Major Brendan Archer in the series.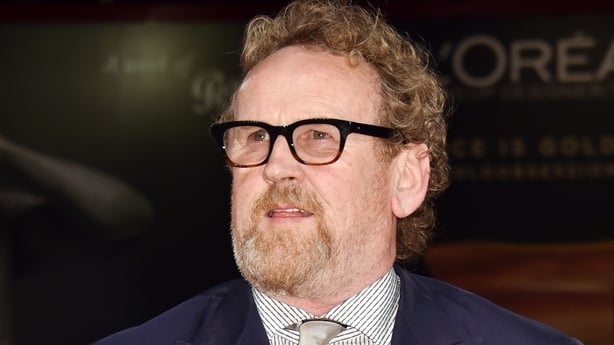 Filming has already begun in South East Asia from a script by Oscar-winning screenwriter and playwright Christopher Hampton (Atonement, Dangerous Liaisons).
Hampton - a friend of late author Farrell - described The Singapore Grip as "a panoramic account of the disastrous loss of Singapore to the Japanese invaders in 1942".
"Close analysis of this great novel has only deepened my enthusiasm for the skill with which Farrell has combined the private story of the machinations, commercial and amorous, of the Blackett family and their struggle - described with Farrell's trademark subversive wit - to preserve and expand their prosperous rubber business with the unfolding of the cataclysmic events to which they remain totally oblivious until it's too late," he added.
Liverpool-born author JG Farrell died in a fishing accident in Co Cork in 1979 and is buried in Durrus, Co Cork. He was posthumously honoured with the Lost Man Booker Prize in 2010 for his 1970 book Troubles.
Colm Meaney will next be seen on cinema screens opposite Nicholas Hoult and Lily Collins in the JRR Tolkien biopic, Tolkien. It opens on May 3.