Johnny Depp is reportedly suing his ex-wife Amber Heard, accusing her of defamation.
Last December, Heard wrote an article for The Washington Post in which she described the backlash she faced after speaking out about domestic violence.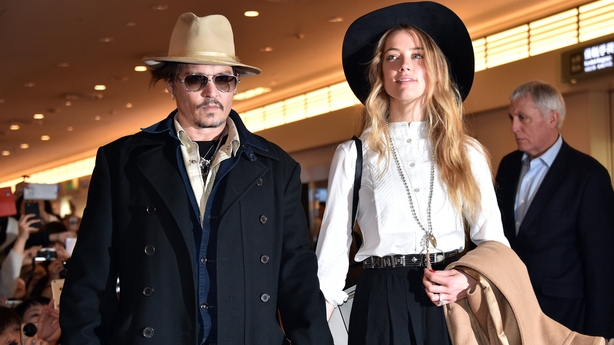 Without naming Depp, the actress claimed she had lost a role in a film, was dropped by a major fashion brand, and witnessed how "institutions protect men accused of abuse".
According to Variety, Depp has filed a defamation lawsuit claiming Heard's article worked on the "central premise that Ms Heard was a domestic abuse victim and that Mr Depp perpetrated domestic violence against her".
His suit alleges that Heard "is not a victim of domestic abuse, she is a perpetrator".
Depp is seeking $50 million in damages.
The suit also denies that Depp ever abused Heard and claims the allegations were part of an "elaborate hoax to generate positive publicity" for Heard's career.
Heard's lawyer has said that Depp's legal action is an attempt to silence his ex-wife but "she will not be silenced".
He said: "This frivolous action is just the latest of Johnny Depp's repeated efforts to silence Amber Heard.
"Mr Depp's actions prove he is unable to accept the truth of his ongoing abusive behavior. But while he appears hell-bent on achieving self destruction, we will prevail in defeating this groundless lawsuit and ending the continued vile harassment of my client by Mr. Depp and his legal team."
The couple met when they co-starred in the 2011 film The Rum Diary. They married in February 2015.
Heard first accused Depp of domestic violence in May 2016. She was granted a restraining order and the couple divorced the following year.