Johnny Depp's wife Amber Heard has filed for divorce just over a year after the Hollywood couple were married. Heard filed for divorce in Los Angeles Superior Court citing irreconcilable differences.
Depp (52) and Heard (30) met when they co-starred in the 2011 film The Rum Diary, and while Depp was still in a long relationship with the French actor and singer, Vanessa Paradis. Depp was previously married to make-up artist Lori Anne Allison before their divorce in 1985.
Celebrity news website TMZ reported that Depp had asked a judge to reject Heard's claim for spousal support. It's believed the couple did not have a pre-nuptial agreement.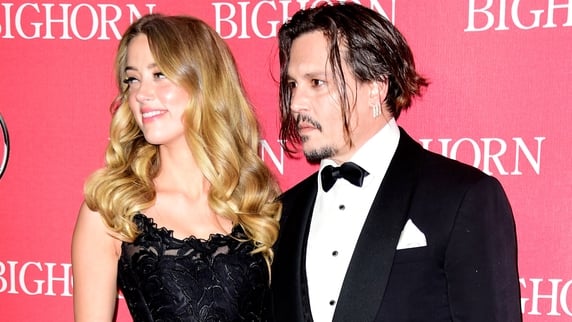 The pair recently made world headlines following a very weird and awkward short video in which the couple apologised for smuggling their dogs into Australia last year when Depp was filming the latest Pirates of the Caribbean movie.
The strange 42-second clip was ordered by an Australian court after Heard was accused of smuggling the couple's dogs, Pistol and Boo, into the country.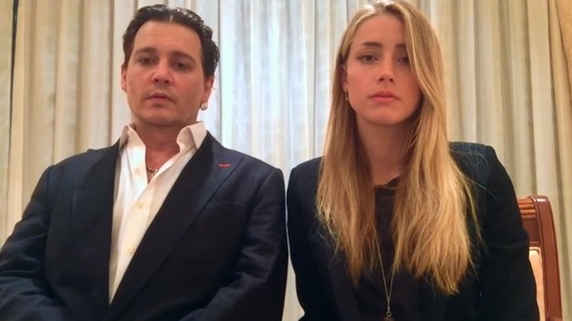 Depp and Heard recorded the video outlining the importance of following Australia's quarantine laws after charges of illegally importing the two Yorkshire terrier dogs were dropped.
Depp was seen on the video, muttering that, "If you disrespect Australian law, they will tell you firmly", presumably a reference to Australia's former Agriculture Minister, Barnaby Joyce, who famously said that the dogs had better "bugger off" back to the US or he'd arrange to have them put down.
The actor recently said on a US talk show that Mr Joyce looks "somehow inbred with a tomato".
Depp's latest film, Alice Through the Looking Glass, is due to be released in Irish cinemas on Friday.