The Hole in the Ground star Seána Kerslake has told RTÉ Entertainment that working on the new Irish horror was her toughest job to date and that she was in the dirt "every day" for her role.
Director Lee Cronin's acclaimed film tells the story of a mother and son whose lives are turned upside down when they move to a new home with a giant sinkhole nearby. 
Speaking to RTÉ Entertainment on the eve of the film's release, Kerslake said that Cronin had really put her through the wringer for the role.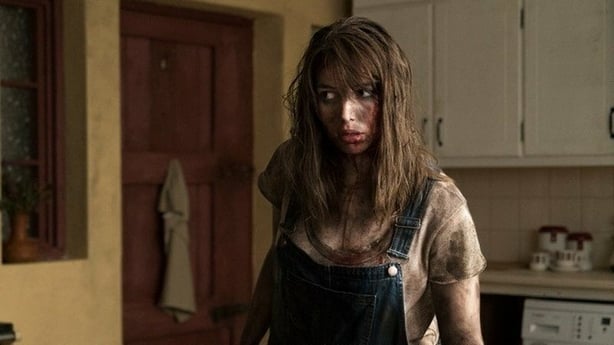 "The hardest part was when you came in and you were semi-fresh-faced and they just start spraying you down with muck!" Kerslake recounted. "And you're like, 'Really?! I just washed my hair!'"
When asked why she wanted to star in the film, Kerslake replied: "I think a big draw was having to be strong in many senses, physically and mentally. I don't think she realises how strong she is."
The Hole in the Ground is in cinemas now.