Bradley Cooper has revealed he was "embarrassed" to be overlooked for a Best Director Oscar nomination for A Star Is Born.
The much-lauded film was the 44-year-old actor's directorial debut, but he has admitted he felt like he "hadn't done my job" when he wasn't recognised in the Best Director category for the 2019 Academy Awards.
Speaking to Oprah Winfrey during her SuperSoul Conversations from Times Square in New York City on Tuesday, Cooper was candid about how he felt when he first was told the news.
He recalled: "I was embarrassed. I was at a coffee shop in New York City and looked down at my phone and Nicole [Caruso, his publicist] has told me congratulations and said what we had been nominated for."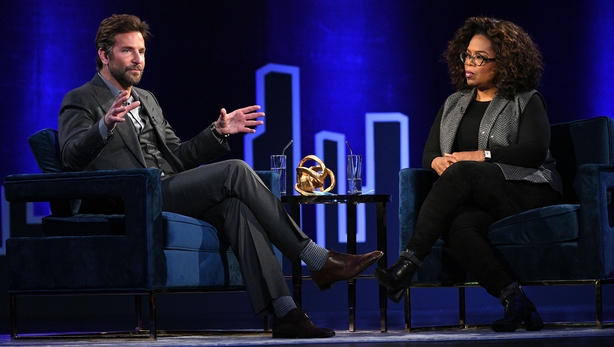 The film received eight Oscar nominations, including Best Actor for Cooper, Best Actress for Lady Gaga, Best Picture and Best Adapted Screenplay.
Cooper continued: "They didn't even give me the bad news", in relation to not making the Best Director line-up.
He added: "I was embarrassed because I felt I hadn't done my job."
The 91st Academy Awards take place on February 24. For the first time in three decades, the ceremony will be host-less.