Eliminated Dancing with the Stars contestants Eilish O'Carroll and Ryan McShane have told RTÉ Entertainment they would've liked to take part in a dance-off in a bid to stay on the show.
O'Carroll and McShane's elimination on Sunday saw them become the first couple to go in the new series when the judges' scores and viewers' votes were combined.
The morning after the Mrs Brown's Boys star and her professional partner said they were "sad and shocked" their time together on the dancefloor had come to an end.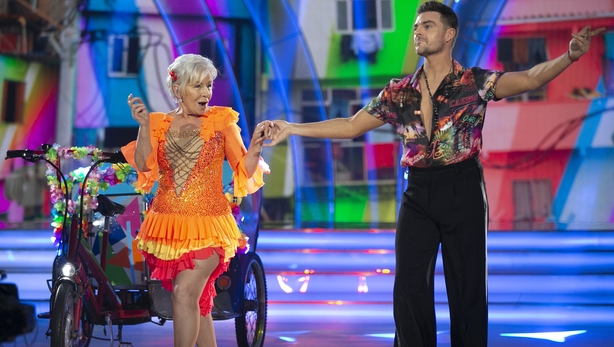 As for the possibility of introducing a dance-off from the first week of eliminations like the BBC's Strictly Come Dancing, McShane said: "There's 11 dancers and you're dealing with time restrictions and we don't have a results show like the English version does on a Sunday."
"And maybe that's something they could look forward to, to actually having a results show," suggested O'Carroll. "A lot of people love the results show and it got you back [with], 'Who's going to be in the dance-off?'. It doesn't have to be for long - half an hour? And I would've got a second chance!"
"You would have your own chance to save yourself then," continued McShane. "At least it would be based on the fact then, 'Ok, I've put my dance skills against someone else's dance skills'. The judges will still have that deciding factor. So, for example, Brian [Redmond] gave Eilish a '3' last night; his '3' isn't going to change even in a dance-off."
"Oh I disagree!" said Eilish. "I think I would have that opportunity to prove to him, 'Hold on a second, Brian - rethink! And the money's in the post!'"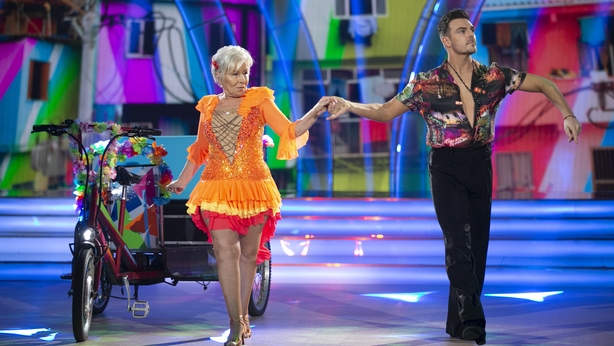 "We've decided we're both going to go for a spray tan now on a Saturday and just turn up to the show and hope that they might let us back on!" said McShane. "And if anyone has an injury we're obviously available to replace them. I think she would be an amazing replacement."
"I made a promise to myself that I'm going to take dancing lessons until I nail the Tango 100%, until I nail the Samba 100%," revealed O'Carroll. "I might be 70 by then but that's even better!"
When asked if that meant fans would see her Mrs Brown's Boys character Winnie dancing in the comedy's upcoming musical, O'Carroll replied: "I don't know! I haven't seen a script! I hope she's singing at least, because it is a musical!"
"If she's dancing," offered McShane, "I've just lost my job since yesterday..."
Dancing with the Stars continues on RTÉ One on Sunday at 6:30pm.