Dancing with the Stars contestant Fred Cooke has said that taking part in the RTÉ One show is like being in the Gaeltacht because of the close-knit camaraderie.
The comedian and his professional dance partner Giulia Dotta were guests on spin-off series Can't Stop Dancing on RTÉ One on Friday night, taking a break from their training to talk about the special bond on the show.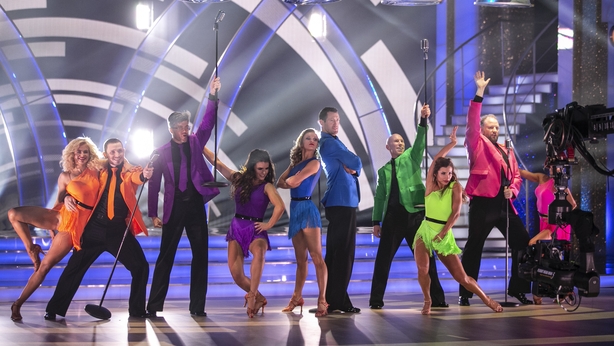 "There's very few people my age who get this experience it's only like moments in the Gaeltacht when you get to meet people and hang out this intensely," Cooke told host Bláthnaid Treacy. "It's very hard as a grown person to get this. 
"I know how much it'll annoy me to leave it, so that's why I want to stay as long as I can."
This Sunday Cooke and Dotta will be doing the Charleston to the song Right Said Fred as they bid to avoid becoming the first couple to be eliminated.
"You will feel that vacancy when someone leaves, because we're so close at this stage - all of us," Cooke continued.
"And no one wants to go, either, because it's such a buzz. For that to be taken away from you, it's a hard pill to swallow."
Dancing with the Stars, Sunday, RTÉ One, 6:30pm