Keira Knightley has discussed remarks Irish director John Carney made about working with her on his 2013 film Begin Again in which he said he would "never make a film with supermodels again".
Back in 2016, Carney found himself in hot water on both sides of the Atlantic after negative comments he made about Knightley. He soon publicly apologised to her for the "petty, mean and hurtful" remarks.
In an interview with The Irish Times to promote her new film Colette, the actress laughed of the situation: "I was sort of thrilled.
"I've been called many things in my life, many worse things – but I've never been called a supermodel.  Thanks!"
She went on to shed light on the reason for their falling out.
"It was a very difficult shoot. We didn't get on", she continued. "It's just a thing that happens sometimes and I say that with no blame. It takes two to tango.
"I think we can both be very proud of ourselves for the film that we made, because it's difficult when a lead actor and director don't get on. And I don't think you could tell that from watching the film.
"You would probably never have known had John maybe not decided to tell everybody. But that is his right. And he apologised for that comment, which he didn't have to do. He apologised both privately and publicly.
"And I've accepted that apology."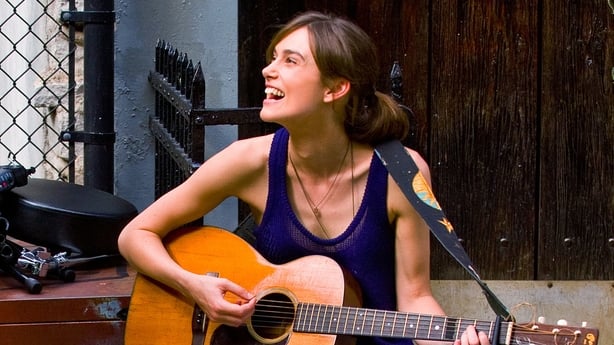 When it was suggested to her that the Dublin-born director has "a big personality", Knightley agreed.
"He does have a big personality," she said. "And that's part of what makes him a wonderful writer. Once is a great film. Begin Again is a wonderful film. It didn't do what we hoped.
"So there was a level of disappointment attached. Except in South Korea. It was huge in South Korea. Often that's part of what makes a great director. I accept that sometimes that is part and parcel."
Knightley added with a laugh: "But that doesn't mean you have to work with them again."
The media furore broke out in May 2016 when Carney gave an interview to The Independent UK in which he criticised the actress and complained about his experience of working with her on Begin Again. 
Shortly afterwards, the Irish director issued a lengthy apology to the actress, tweeting: "I said a number of things about Keira which were petty, mean and hurtful. I'm ashamed of myself that I could say such things and I've been trying to account for what they say about me."
From a director who feels like a complete idiot. pic.twitter.com/vfO8m4U2Hl

— John Carney (@jayceefactory) June 1, 2016