Bruce Springsteen says that he is working on a new solo album and is planning to tour the UK with his E Street Band, which may suggest he will also make a return to Ireland.
The singer is currently in the middle of his now year-long sell-out one-man show Springsteen on Broadway. A concert film of the shows will be aired on Netflix on December 16.
Speaking to The Times, Springsteen said his new record was, "For lack of a better word, it's a singer-songwriter album - more of a solo record."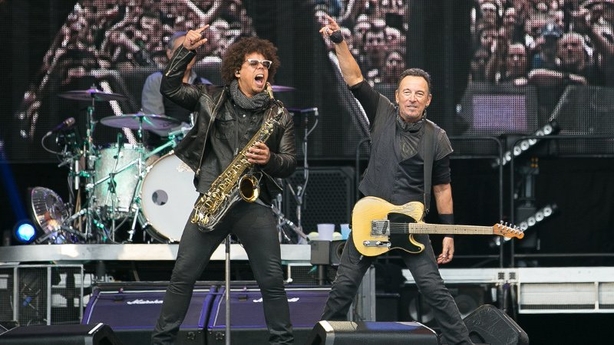 In an interview with Variety last year, he said that the new album was inspired by the Southern California pop music of the '70s.
Springsteen, who last played Ireland in May, 2016, said that the new solo album was "connected to my solo records writing-wise . . . but it's not like them at all. Just different characters living their lives."
The new as yet untitled album would his first new music release since High Hopes in 2014.
He also hinted that he would be getting "back to my day job" with UK tour dates with the E Street Band next year.
We need your consent to load this YouTube contentWe use YouTube to manage extra content that can set cookies on your device and collect data about your activity. Please review their details and accept them to load the content.Manage Preferences
Later this month, Springsteen will also release the Springsteen on Broadway soundtrack album, which features 15 of the best-known songs from throughout his long career.
During one of his Broadway shows in June, the singer criticised Donald Trump and his "inhumane" immigration policy, which saw thousands of children separated from their families.
In another recent interview with Esquire magazine Springsteen expanded on the health issues he first addressed in his acclaimed biography, Born to Run.
"When I was a child, and into my teens…I felt like a very, very empty vessel," he said. "And it wasn't until I began to fill it up with music that I began to feel my own personal power and my impact on my friends and the small world that I was in.
"I began to get some sense of myself. But it came out of a place of real emptiness."