The Ruth Negga-starring, acclaimed comic adaptation Preacher is to return for a fourth season, it has been announced in the US.
AMC Networks said that production on the fourth series, which also stars Dominic Cooper and Joe Gilgun, would begin in Australia in early 2019.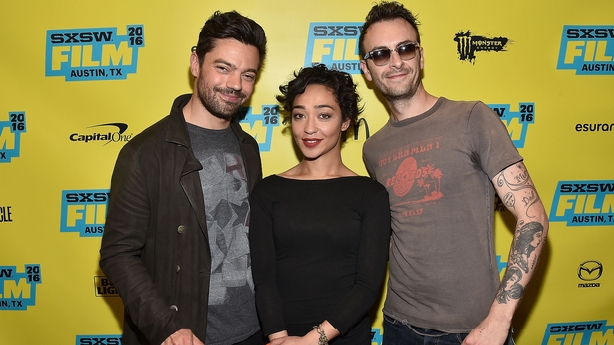 Based on Co Down writer Garth Ennis and late illustrator Steve Dillon's cult comic of the same name, Preacher tells the story of Jesse Custer (Cooper), a Southern preacher who becomes possessed by a supernatural creature.
Joining him on his adventures are his ex-girlfriend, criminal crack-shot Tulip O'Hare (Negga), and Irish vampire Cassidy (Gilgun).
"Preacher is a show unlike any other on television," said David Madden, President - Programming, Entertainment Networks, AMC Networks.
Here is a sneak peek into #Preacher's Season 3 gag-reel...

Find it on the Blu-ray, which is now available for you to add to your collection today! https://t.co/E4jWgJi0S9 pic.twitter.com/SlOE4On7OJ

— PREACHER (@PreacherAMC) November 14, 2018
"A passionate base of fans found their way to Jesse, Tulip and Cassidy and have followed along with their adventures, at times indescribable adventures, for three seasons."
"Like the superfans of Preacher, we can't wait to see where this journey leads next," Madden added.
Ethiopian-Irish star Negga will next be seen on cinema screens opposite Brad Pitt in the sci-fi adventure Ad Astra. It is due to open in cinemas on May 24, 2019.