Stan Lee, the co-creator of Marvel Comics, has died aged 95, his daughter has confirmed.
Lee is best known as the creator or co-creator of characters such as Spider-Man, the Fantastic Four, Hulk, Iron Man, the X-Men, Black Panther and Thor.
Lee died at Cedars-Sinai Medical Center in Los Angeles, with reports suggesting he had been suffering from pneumonia.
He is survived by his daughter Joan Celia, who confirmed his death to Reuters.
"He felt an obligation to his fans to keep creating," she said in a statement.
"He loved his life and he loved what he did for a living. His family loved him and his fans loved him. He was irreplaceable."
His wife of 69 years, Joan, died in 2017.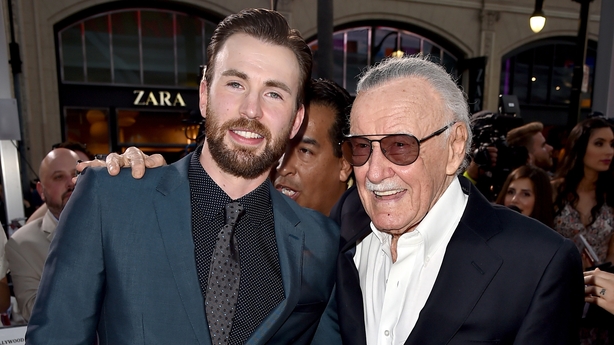 As a writer and editor, Lee was key to the ascension of Marvel into a comic book titan in the 1960s when, in collaboration with artists such as Jack Kirby and Steve Ditko, he created superheroes who would enthrall generations of young readers.
Lee was widely credited with adding a new layer of complexity and humanity to superheroes.
He had help in designing the superheroes but he took full ownership of promoting them.
Lee was known for making cameo appearances in Marvel movies, with his fans becoming accustomed to looking out for him in the films related to characters he had created.
We need your consent to load this YouTube contentWe use YouTube to manage extra content that can set cookies on your device and collect data about your activity. Please review their details and accept them to load the content.Manage Preferences
Dozens of Marvel Comics movies, with nearly all the major characters Lee created, were produced in the first decades of the 21st century, grossing over $20 billion at theatres worldwide, according to box office analysts.
Marvel paid tribute to Lee, calling him the "creator, voice and champion" of the company.
A statement on their website says: "Today, Marvel Comics and The Walt Disney Company pause and reflect with great sadness on the passing of Marvel Chairman Emeritus, Stan Lee.
"With a heavy heart, we share our deepest condolences with his daughter and brother, and we honor and remember the creator, voice and champion of Marvel."
It added: "Marvel and the entire The Walt Disney Company salute the life and career of Stan Lee and offer their undying gratitude for his unmatchable accomplishments within their halls. Every time you open a Marvel comic, Stan will be there."
Bob Iger, chairman and chief executive of The Walt Disney Company, which owns Marvel, said: "Stan Lee was as extraordinary as the characters he created. A super hero in his own right to Marvel fans around the world, Stan had the power to inspire, to entertain, and to connect.
"The scale of his imagination was only exceeded by the size of his heart."
In 2008, Lee was awarded the National Medal of Arts, the highest US government award for creative artists.
Lee was born as Stanley Martin Lieber in New York on 28 December 1922, the son of Jewish immigrants from Romania.
At age 17, he became an errand boy at Timely Comics, the company that would evolve into Marvel.
Stars pay tribute to the late Stan Lee
"Stan's characters were always superheroes that had a certain amount of humanity about them or a flaw," said Shirrel Rhoades, a former executive vice president of Marvel and its publisher in the mid-1990s.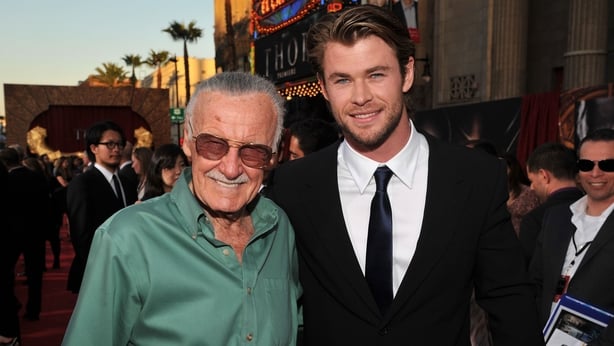 "As iconic as Superman may be, he's considered a Boy Scout. He doesn't have any real flaws," Rhoades said. "Whereas you take a Spider-Man, kids identify with him because he had his problems like they did. He suffered from great angst."
The Walt Disney Co bought Marvel Entertainment in 2009 for $4 billion in a deal to expand Disney's roster of characters, with the most iconic ones having been Lee's handiwork.
By that point, Lee had all but parted ways with Marvel after being made a chairman emeritus of the company.
But even aged in his 80s and 90s, he was a wellspring of new projects, running a company called POW! Entertainment.