Dakota Johnson has laughed off reports she's pregnant with Chris Martin's baby and revealed "the only thing I'm pregnant with is a lot of really good ideas".
Pregnancy rumours swirled for the 29-year-old Fifty Shades actor when TMZ published photos and video from a party at the Coldplay frontman's house which showed pink and blue balloons floating in the sky above the home.
It was speculated that the actress and musician were throwing a "gender reveal party", however Johnson's spokesperson has said it was actually just a birthday party.
Speaking to Ellen, Johnson said the balloons were let loose by accident and insisted she isn't expecting a child.
 ''Well, the only thing I'm pregnant with is a lot of really good ideas, but not any babies," she laughed.
She added:  ''It was my birthday and there were balloons that happened to be pink and blue, and so then I was pregnant?
''I didn't know that the balloons were going to be released, they were just in an arch. But I guess that accidentally happened, one of the ends got let go. But a lot of people congratulated me.''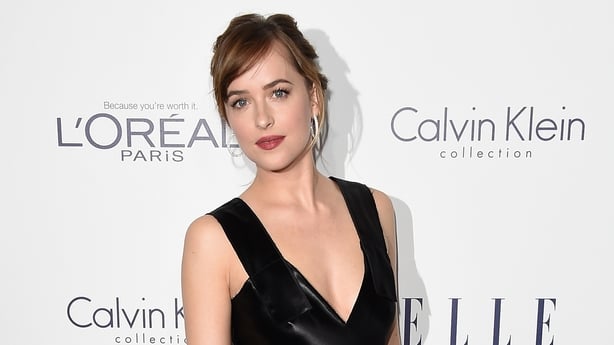 The Suspiria star and singer-songwriter first sparked dating rumours with Martin after being spotted on a date in October 2017.
In an new interview with Tatler magazine, Johnson refused to speak about her relationship, saying: "I'm not going to talk about it, but I am very happy,"
Martin was previously married to actress Gwyneth Paltrow for 10 years before "consciously uncoupling" in 2014. They share 14-year-old daughter Apple and 12-year-old son Moses. 
Paltrow recently married writer and producer Brad Falchuk.
For more movie news and reviews, click here