Actors Sarah Greene and Moe Dunford have said that they hope their new film Rosie spreads awareness about the homelessness crisis in Ireland, saying it's "shameful to see so many families in this situation".
Written by Irish writer Roddy Doyle and directed by Paddy Breathnach (Viva), the film tells the story of a mother trying to protect her family after their landlord sells their rented home and they become homeless.
Over 36 hours, Rosie (Greene) and her partner John Paul (Dunford) strive to find somewhere to stay while shielding their four young children from the reality of the situation around them.
Watch out interview with Rosie stars Sarah Greene and Moe Dunford:
We need your consent to load this rte-player contentWe use rte-player to manage extra content that can set cookies on your device and collect data about your activity. Please review their details and accept them to load the content.Manage Preferences
Speaking to RTÉ Entertainment, Greene said that this "absolutely" is a story that needs to be told now.
"I think that's why Roddy wrote it, because he was so angry at the situation and felt ashamed as a citizen of Ireland with this happening. We're not a third world country, we're a very wealthy country, and it is shameful to see so many families in this situation", she said.
"Four families in Dublin alone were made homeless in July, that figure is just insane. I think it's a very important story and I hope people go and see it first and foremost and that it opens a conversation and maybe puts some added pressure onto the government."
"There's been no solutions and it just keeps getting worse, and rents keep getting higher and more and more families are ending up in this situation through no fault of their own and it's not ok."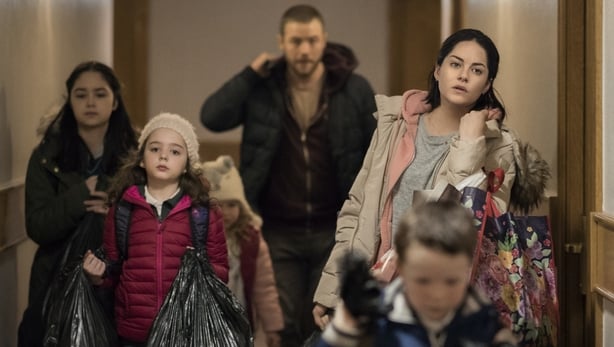 "I think Roddy wrote this out of necessity really", Greene's co-star Dunford continued. "If you think of the last movie he wrote, he's been doing many different things, books and plays, but he's come out of the woodwork again for this movie because he had to do it. He's a voice for so many of us, people listen to him.
"This story is about normal people who are in a desperate situation and it could happen to anybody, it's the last thing that they considered happening to them.
"We hope it spreads awareness, we hope it gets people talking, young people, old people, anybody, you just have to look around you and see what's happening right now, but there's a common theme of hope and love in this family, which runs through it, and all they're looking for is a basic human right."
Irish actress Greene, known for her roles in Penny Dreadful and Rebellion, said it's "very rare" for a strong, female-led script to land on her desk.
"I wish it happened more", she said. "But I'm just thrilled that I got a chance to be a part of this project for many reasons.
"I sat down and read it when I was shooting something else, which I don't really do, I was sitting in the makeup chair and tears were rolling down my face. He wrote an incredible story about an amazing family who are just pushed to the limits."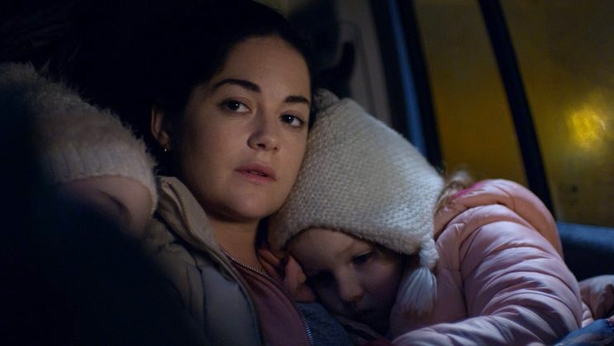 Dunford said of his role as Rosie's partner: "I really like my character because he was there to support Rosie and just be a rock.
"Paddy [Breathnach] was really good because he has this quiet confidence, and he's a father himself, so he would remind me to instill that and just be there for Rosie. And me and Sarah go back so we were comfortable."
The Vikings and Patrick's Day actor added with a laugh that a big concern when he joined the film was whether or not the four young actors, Ellie O'Halloran, Ruby Dunne, Darragh Mckenzie, Molly McCann, who play their children would get along with him.
"I felt a huge pressure the kids would like me, that was my pressure that the kids would get on with me!", he said.
Greene said the young actors were "so excited" to see Dunford when they all went out to dinner together before shooting commenced.
"I loved working with them", he said with a smile. "They were so buoyant and so full of energy, they really did make it a joy for us."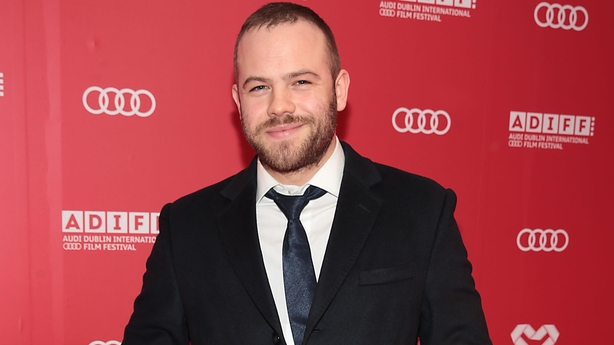 Rosie has been warmly received since making its world premiere at the Toronto International Film Festival in September and Greene and Dunford hope it will start much-needed conversations.
"It's more about starting a conversation with a film like this, hopefully a discussion and reaching a wider audience", Greene said. "People are very quick to place judgement on people in these situations, that they might be cheating a system or taking benefits, and this is not the case. The system is failing thousands of families.
Dunford added: "It's great and all to have a movie be well received that's wonderful, but this is about our people, this is about Ireland, this is about a bigger picture. It's about our brothers, it's about our sisters, it's about how they're being taken for fools by weaselly people in government who are cowards and something has to be done."
Rosie is out in cinemas in Ireland on October 12.
We need your consent to load this YouTube contentWe use YouTube to manage extra content that can set cookies on your device and collect data about your activity. Please review their details and accept them to load the content.Manage Preferences