Following recent recording sessions ahead of a TV special this Christmas, ABBA co-founder Björn Ulvaeus has suggested that the band could release their first new album in nearly forty years.
In an interview with London's Evening Standard newspaper, Ulvaeus said the band's time in the studio this year could lead to "a new album, possibly."
Watch our recent interview with ABBA:
We need your consent to load this rte-player contentWe use rte-player to manage extra content that can set cookies on your device and collect data about your activity. Please review their details and accept them to load the content.Manage Preferences
"Or four songs or something like that - that's possible," he said. However, he ruled out the possibility of the four-piece Swedish band ever touring again, saying, "But for us to perform on stage that's just not going to happen. That's a definite."
In July, Ulvaeus discussed the new songs. "One of them is a pop tune, very danceable," he said. "The other is more timeless, more reflective, that is all I will say. It is Nordic sad, but happy at the same time."
The band will premier new song I Still Have Faith In You this December on the BBC, with the band appearing as avatars of ABBAtars of themselves.
In September, it was reported that another new song, Do Not Shut Me Down, and a new documentary called Thank You For The Music are also due for release.
Ulvaeus also told the Evening Standard that ABBA's time in the studio was a "wonderful" experience. "When we were all four in the studio that was amazing because we hadn't been in a studio situation since the beginning of the Eighties," he said.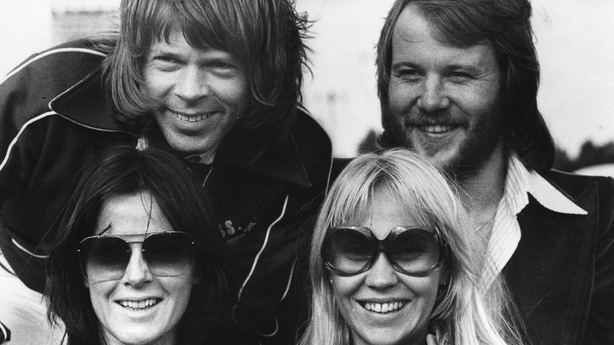 "We were standing there in these familiar surroundings and we looked at each other and it took 15 seconds and we were back."
Earlier this year, his band mate Benny Andersson also discussed the possibility of the band doing another album at the premiere of movie sequel Mamma Mia! Here We Go Again.
"Doing another album is like doing Mamma Mia 3: what is the point unless there is a good reason, good script, good environment?" he said. "It is such a joyful experience, so that is a reason to do it."
ABBA released eight studio albums in their 10 years of global success, with their final album, The Visitors, coming out in 1981.
There has been another resurgence of interest in ABBA's music following the recent release of Mamma Mia! Here We Go Again during the summer.
Cher, who starred in the new movie, has also released an album of ABBA covers.