Claire Foy, who played Queen Elizabeth II in two seasons of the BBC drama series The Crown has revealed that her anxiety has actually "magnified..... exploded" following her acting success.
Foy, who first played the British monarch in The Crown in 2014, won a Golden Globe last year, and an Emmy this year, so the times are certainly good for the actress in terms of career opportunities.
She has already been linked with royalty, TV-wise and shone in the role of Anne Boleyn in Wolf Hall.
The actress stars alongside Ryan Gosling as the wife of the first man on the moon, in the much anticipated Neil Armstrong biopic, First Man. She also plays Lisbeth Salander in the forthcoming The Girl In The Spider's Web.
Foy told The Guardian about "slightly chaotic" childhood years in Buckinghamshire, where she grew up the youngest of three children. Her mother worked in pharmaceuticals and her father in sales. Her parents separated when she was eight.
The actress explains that her response to the break-up was to try to "make everybody happy. Never be angry. Be really sweet and well-behaved. I didn't want to upset people."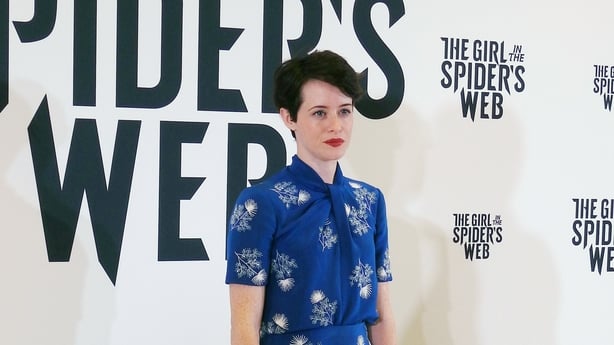 The actress was seriously ill as a teenager, developing a benign tumour behind one eye and juvenile arthritis which meant a spell on crutches.
"As a teenager you're supposed to distance yourself from your parents, aren't you, and test the boundaries? See who you are as a person by saying, 'F*** you!' But I didn't want to upset or hurt them, in the endeavour of making life easy and calm."
"When you have anxiety, you have anxiety about - I don't know - crossing the road," says the actress. "The thing about it is, it's not related to anything that would seem logical. It's purely about that feeling in the pit of your stomach, and the feeling that you can't, because you're 'this' or you're 'that'.
"It's my mind working at a thousand beats a second, and running away with a thought."
Asked to explain she elaborates: "lots of thoughts about how s*** I am.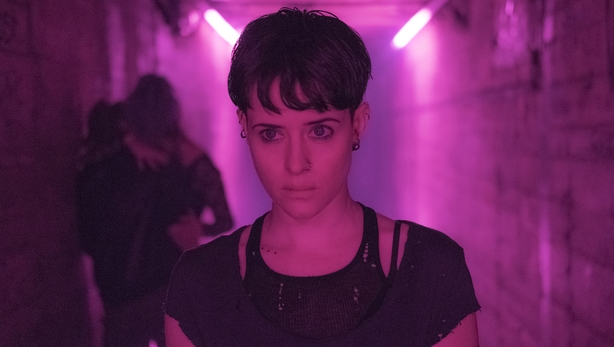 "If I knew a day was going to be ruined by anxiety, that was good in a way, because it meant I knew what was going to happen."
Acting, Foy explained that anxiety had "definitely magnified when I started doing this (acting.) Exploded. Yeah."
The actor also paid tribute to Irish director Dearbhla Walsh, who directed her in the TV adaptation of the Charles Dickens novel, Little Dorrit.
"Dearbhla told me: 'Everyone around you will be swinging off the chandeliers - that's what Dickens requires. But you're in the centre of it. Don't do anything. Don't try to act. No chandeliers.'"