Claire Foy is reportedly set to receive £200,000 (€226,880) in back pay to remedy the pay disparity between her and her The Crown co-star Matt Smith.
It was revealed last month that the 33-year-old actress, who won a Golden Globe and two Screen Actors Guild awards for her portrayal of the young Queen Elizabeth II, was paid less for her work on the series than Smith, who plays Prince Philip on the Netflix show.
At the time of the revelation the details of how much more Smith was being paid was not released, but it is now being reported that he earned £10,000 more than Foy per episode.
According to The Mail on Sunday, Foy will now receive a lump sum from the production company behind The Crown to close the pay gap.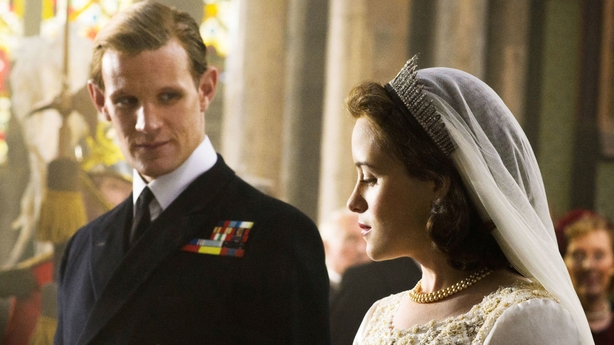 It was suggested that a solution had been reached when Smith commented on the disparity saying, "I support her completely, and I'm pleased that it was resolved and they made amends for it, because that's what needs to happen."
Foy recently opened up about the pay gap saying that it was "embarrassing" but an eye opening moment that will stick with her going forward.
"It definitely opened my eyes to a lot. And I certainly won't be naïve about those things," Foy sad.
"It's really opened my eyes about what I am allowed to have an opinion about, and what I'm allowed to stand up for myself about.
"And I think that's really changed my approach to myself and other women in this industry. It's been only a positive thing - even though, embarrassing."
A new cast will take over Foy and Smith's roles in the next season of The Crown, with an air date yet to be revealed.