Ruth Wilson told RTÉ Entertainment knew she had to be involved in Lenny Abrahamson's new film The Little Stranger as she was so "unnerved" by the script and the story got under her skin.
The Luther star said that her character Caroline Ayres was "very different to anything I'd done before" which intrigued her.
"It unnerved me, it got under my skin, there was something psychologically weird about it and exploitative about it, and there was something going on and I didn't understand it, so I think that's what intrigued me," Wilson told RTÉ Entertainment about the script, which was adapted from the Sarah Waters novel of the same name.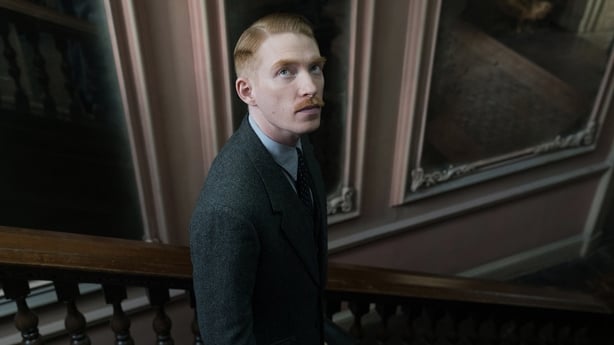 Along with the script, the chance to work with Oscar nominated director Abrahamson and star alongside Domhnall Gleeson also added to her interest in the role.
"Then it was like, I don't know what this is but I'm going to jump in it with these guys, there's a lot of great people, so that's what enticed me," she said.
Watch our interview with Domhnall Gleeson and Lenny Abrahamson:
We need your consent to load this rte-player contentWe use rte-player to manage extra content that can set cookies on your device and collect data about your activity. Please review their details and accept them to load the content.Manage Preferences
The film, which is set in 1940s post-war Britain and is part psychological thriller, part period drama and has a sense of the supernatural, can be awkward and claustrophobic at times, traits the actress said carried over to the filming experience.
"The whole film is quite awkward and we're all quite awkward in it. I love it, it's claustrophobic so it felt a bit like that, definitely that was created on set," Wilson said.
"I think both Lenny – they might not have meant to do it – but I think that was kind of the sense of the atmosphere amongst us as well, it's not like we were having loads of banter and then cut into a scene, it was kind of like the whole world in that house, it felt very claustrophobic."
The Little Stranger hits cinemas on Friday, September 21.