Ed Sheeran has said he thinks his widely panned Game of Thrones cameo should have ended with his character being "brutally murdered" as it might have appeased critics of his appearance.
Many viewers criticised Sheeran's cameo as they felt his presence distracted from the story and were less than complimentary about his acting abilities.
The backlash was resoundingly harsh, and fans even speculated that it contributed to Sheeran's decision to quit Twitter.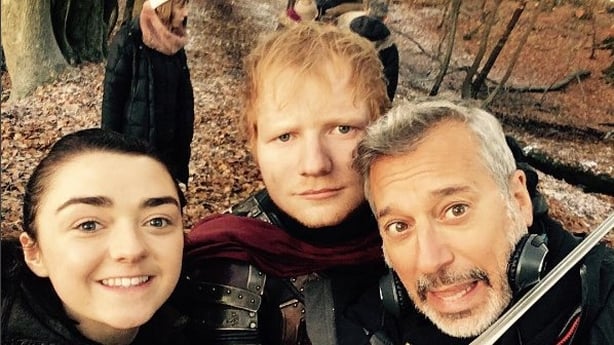 The Shape of You star was asked by BuzzFeed how he thinks his Thrones character, a Lannister soldier, would be faring now.
"I know what Game of Thrones fans hope happened to my character," he answered. "I'm sure they think my character got brutally, brutally murdered, but I think my character is still out there. I think he's chilling.
"It was fun being on Game of Thrones, but I definitely think they should have killed me off in the episode. I reckon that probably would have been the redemption for people that didn't like it."
Hodor actor Kristian Nairn previously revealed he wasn't a fan of Sheeran's appearance either, but specified it wasn't anything against Sheeran, but rather an abhorrence of cameos in general.
Cut to 3.17 to watch Sheeran talk about Game of Thrones while playing with some cute kittens. Because why the heck not.
We need your consent to load this YouTube contentWe use YouTube to manage extra content that can set cookies on your device and collect data about your activity. Please review their details and accept them to load the content.Manage Preferences
For more television news click here.