Rising Irish stars Jamie Lee O'Donnell of Derry Girls and Jennifer Barry of The Young Offenders say it's strange being recognised everywhere they go but admit "it's an incredible thing".
Speaking to RTÉ Entertainment, O'Donnell, who plays the irreverent Michelle Mallon in Derry Girls, explained how she found it weird being stopped by fans on the street when the show first aired.
"It's every time I go out. I get stopped and asked for pictures and things like that. Even when I go to London as well people recognise me quite a lot. I remember speaking to Nicola [who plays Clare Devlin in Derry Girls] and she especially doesn't get recogised because she doesn't have the fringe.
"She's convinced that's why she doesn't get recognised because she looks a bit different and not as childish looking.
"But we get recognised everywhere now, it's such a big show. It's great, it was weird at the start but we're sort of getting used to it."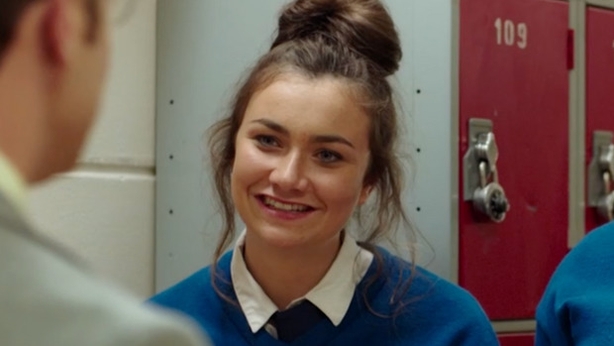 Barry, who plays Jock's pregnant girlfriend Siobhan in The Young Offenders, said she is "so grateful" for all of the support from viewers.
"You just have to get used to it, you don't really have a choice. I suppose we are just both so grateful to be recognised on the street now, it's an incredible thing."
O'Donnell and Barry said they are delighted that both of their comedy dramas are doing well and joked how they knew they 'made it' when people started to dress up as their characters.
"We all wanted it to do well. On set I remember thinking 'this is really funny'. I think we all thought this is going to be something great here because the writing was just brilliant," O'Donnell said.
"We really enjoyed doing it and every day on set. We sort of kept our fingers crossed. Nicola always made a joke saying 'imagine if people dressed as us for Halloween' - and it's so funny because I see people now in Derry at hen parties and stuff dressed as Derry Girls and I'm like to Nicola 'you were right'. Because we laughed at her.... and she was right.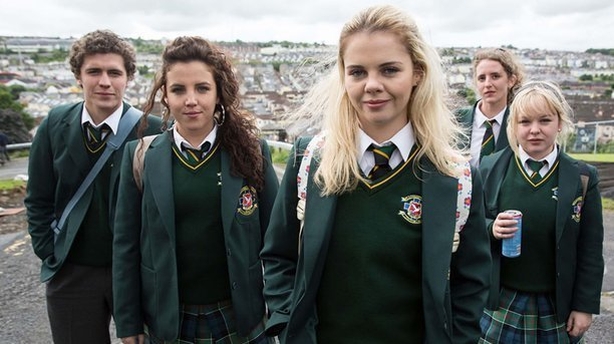 "St. Patrick's Day as well... There were t-shirts with pictures of my face on them. It was really strange because I think a few places in Derry must have been selling them or somewhere online, and it was me doing the Sláinte swear word on the t-shirts, and they were everywhere in Belfast too, which was a bit mad," she added.
The pair can next be seen in Derry Girls writer Lisa McGee's debut play Girls and Dolls, which tells the story of two best friends - Emma and Clare - from Derry in 1980, and a traumatic summer that impacted their lives into adulthood.
You can catch Girls and Dolls at Dublin's Gaiety Theatre from September 11 to 15.