In his first major interview since he withdrew from presenting the Best Actress award at this year's Oscars, actor Casey Affleck has said he is "sorry" that in the past he "behaved in a way and allowed others to behave in a way that was really unprofessional".
Affleck, who won the Best Actor Oscar last year for his performance in the grief drama Manchester by the Sea, had been expected to present this year's Best Actress honour, as per Academy Awards tradition.
His decision not to present came at a time of increased interest in the out-of-court settlements and non-disclosure agreements reached following allegations of inappropriate behaviour by him on the set of the 2010 film I'm Still Here, which he directed and produced. He denied the allegations. The controversy also overshadowed his win at the Oscars in 2017.
Speaking to the Associated Press, Affleck discussed his Oscars withdrawal, the #MeToo and Time's Up movements, and what he has learned in recent years.
We need your consent to load this YouTube contentWe use YouTube to manage extra content that can set cookies on your device and collect data about your activity. Please review their details and accept them to load the content.Manage Preferences
When asked by the Associated Press' Lindsey Bahr about his decision to withdraw, Affleck replied: "I think it was the right thing to do, just given everything that was going on in our culture at the moment. Having two incredible women [Jennifer Lawrence and Jodi Foster] go present the Best Actress award really felt like the right thing."
Bahr went on to ask Affleck whether the #MeToo and Time's Up movements had made him "reflect on or re-evaluate" the experience and atmosphere during the making of I'm Still Here. 
"First of all, that I was ever involved in a conflict that resulted in a lawsuit is something that I really regret," said Affleck. "I wish I had found a way to kind of resolve things in a different way. I hate that."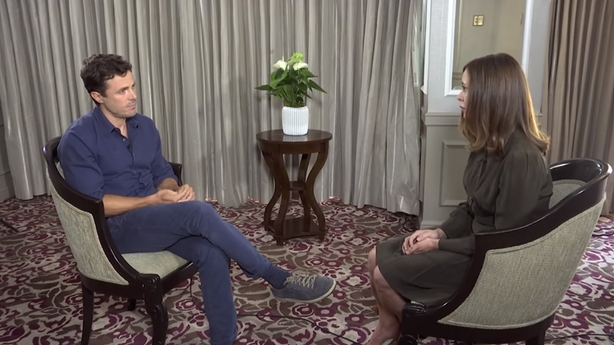 "I had never had any complaints like that made about me before in my life and it was really embarrassing," he continued. "And I didn't know how to handle it. And I didn't agree with everything, the way that I was being described, and things that were said about me.
"But I wanted to try to make it right. And so we made it right in the way that was asked at the time. And we all agreed to just sort of try to put it behind us and move on with our lives, which I think we deserve to do. And I want to sort of respect them as they've respected me and my privacy. And that's that."
Affleck said he had "learned a lot" from listening to the "public conversation" in recent years. 
"I kind of moved from a place of being defensive to one of sort of a more mature point of view, trying to find my own culpability," the 42-year-old explained. "And once I did that, I discovered there was a lot to learn."
Affleck admitted that the I'm Still Here set "was an unprofessional environment". 
"And, you know, the buck had to stop with me as being one of the producers, and I have to accept responsibility for that and that was a mistake," he said.
"And I contributed to that unprofessional environment and I tolerated that kind of behaviour from other people and I wish that I hadn't. And I regret a lot of that.
"I really did not know what I was responsible for as kind of the boss. I don't know if I even thought of myself as the boss. But I behaved in a way and allowed others to behave in a way that was really unprofessional. And I'm sorry."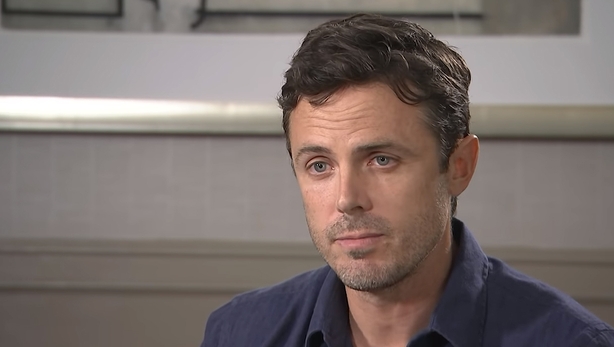 Looking at the entertainment industry as a whole, Affleck said: "In this business women have been underrepresented and underpaid and objectified and diminished and humiliated and belittled in a bazillion ways and just generally had a mountain of grief thrown at them forever. And no one was really making too much of a fuss about it, myself included, until a few women with the kind of courage and wisdom to stand up and say, 'You know what? Enough is enough'.
"And those are the people who are kind of leading this conversation and should be leading the conversation. And I know just enough to know that, in general, I need to just kind of keep my mouth shut and listen and try to figure out what's going on and be a supporter and a follower in the little, teeny tiny ways that I can."
Bahr also inquired whether Affleck felt he had been untreated unfairly by the press.
"Whether I have or haven't, I think that there are people in the world who deal with much greater hardship than that," he answered. "And they do so without complaint. So I don't think that I need to say anything else about that."