Musician David Kitt has said he is leaving Ireland because of spiraling rent costs and he has also accused Fine Gael of failing his native Dublin and repeating the mistakes of the Celtic Tiger era.
Kitt says he has been forced to leave because the Dublin house in which he lives is being sold as part of a portfolio to European investors.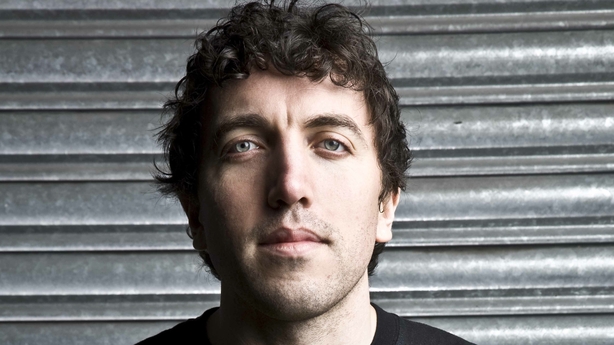 The singer's latest album Yous was largely recorded by Kitt in a "teeny attic room" in the house but in an impassioned post on his Facebook page, Kitt said: "It will be sold or rented no doubt to someone working for Amazon on a base salary of 70k while the people who make this city what it is are forced out to the suburbs or to a city (where) they can afford a reasonable quality of life and where their level of income doesn't make them feel like a complete failure."
Forty-three-year-old Kitt, who is the son of former Fianna Fáil TD Tom Kitt, also accused Fine Gael of "failing this city and its people massively. And Dublin's heart and soul is being ripped out and sold to the highest bidder."
He continued: "Have we not learned anything from the last boom and bust cycle? It's worse than the Celtic Tiger though. And the price is too high in terms of people and culture. It is sickening but nobody seems to be able to do anything about it. It will end in tears."
Kitt's latest album is his first under his own name in nine years following releases under the guise of New Jackson. His second album The Big Romance and its follow up Square 1 were number one albums in Ireland.
Kitt has been playing and recording with Tindersticks as a fulltime member for some time. He's also been producing other musicians' work, exploring techno, disco, and house under his New Jackson moniker, remixing everyone from Shit Robot to The XX, and producing eclectic DJ sets and radio shows.
Speaking to RTÉ Entertainment last March, Kitt revealed that he already has a new album ready for release and another one just getting off the ground. He's also working with David Grey again and has been recording with him in Edwyn Collins' Inverness studio.
in his Facebook post he also said: "Maybe I have to accept it doesn't have a mass appeal. I've always done lots of nixers and odd jobs as well as being a songwriter. But I do think it's sad that so many creative/artistic/bright people are being forced to leave this city and the country in general."
He told RTÉ Entertainment, "The one thing I will say is that I've done so many interviews and I hate reading them where I'm complaining about not making money,"
"I don't feel sorry for myself. There's a Bob Dylan line, `luck is probability taken personally' and that's it. I'm not an exception; I'm the rule."