Jodie Whittaker has ruled out the possibility of a gender pay gap controversy with the BBC's sci-fi series Doctor Who.
The Broadchurch star was named as the first ever female Doctor last year and since then the BBC has been embroiled in an unequal pay row after it was revealed that many women were being paid less than men for doing similar jobs.
The gender pay gap issue was brought to the public's attention once more when it emerged that the stars of the Netflix royal drama The Crown had been paid differently, with Matt Smith earning more for his part as Prince Phillip than Claire Foy for her role as the monarch.
Whittaker has said she is confident there will not be similar revelations related to Doctor Who in six months time.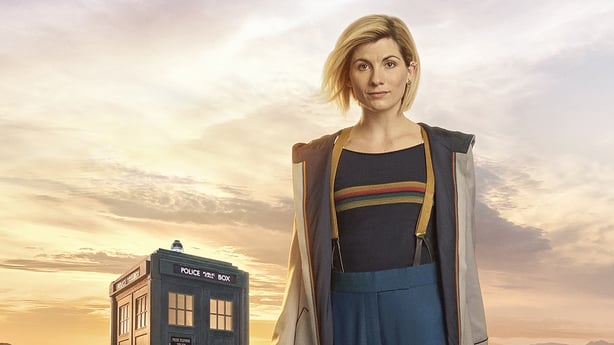 She told the Press Association: "As people in the industry, as a woman in the industry, to not be aware of it [the gender pay row] would be naive but it hasn't been a part of this show.
"At least we know we don't have to sit in six months and have a big reveal, that isn't going to be the case for us."
She added: "No-one is going to suggest the role [Doctor Who] is paid less because you're a woman, and they didn't."
First look at brand new #DoctorWho pic.twitter.com/UFAHhZEWAx

— Doctor Who Official (@bbcdoctorwho) July 19, 2018
Whittaker, who was unveiled as the 13th Time Lord in July last year, said that "it's about time" more diverse casts were shown on TV.
She said: "We look around and in all of our friendship groups there are men, women, all many ages, diversities, representations of communities but when you watch TV it doesn't represent that.
"Doctor Who has limitless appeal so it should represent the people watching the show."
Chris Chibnall, the series' new showrunner, added: "We just really wanted to have a whole range of characters so that everybody watching the show had someone to relate to."
He teased that the new series would "be bold and take risks".
"So it's still going to be funny and scary and emotional and exciting and it's a roller-coaster and there's monsters and great guest characters, so there's not really a pressure or a burden it's more an excitement", he added.
Doctor Who season 11 is due to air later this year.