Broadchurch star Jodie Whittaker has been unveiled as the first female Doctor Who.
The BBC revealed the new face of the legendary Timelord in a brief video clip on BCC One after Sunday afternoon's Mens' Singles Final at Wimbledon.
Meet the Thirteenth Doctor #DoctorWho #Doctor13 pic.twitter.com/txHGz9tJEe

— Doctor Who Official (@bbcdoctorwho) July 16, 2017
35-year-old Whittaker, who appeared in 2009 Irish comedy crime film Perrier's Bounty, has described becoming the first woman to play the lead role in Doctor Who as "completely overwhelming".
She said: "It feels completely overwhelming, as a feminist, as a woman, as an actor, as a human, as someone who wants to continually push themselves and challenge themselves, and not be boxed in by what you're told you can and can't be. It feels incredible."
She also reassured fans to "not be scared by my gender."
"Because this is a really exciting time, and Doctor Who represents everything that's exciting about change. The fans have lived through so many changes, and this is only a new, different one, not a fearful one." Whittaker said.
Her first major acting part came in 2006 when she co-starred in the dual role of Jessie/Venus in the film Venus. In 2009, she worked on the film Ollie Kepler's Expanding Purple World, the BBC Two drama Royal Wedding, and the short film Wish 143, which was nominated for an Oscar at the 83rd Academy Awards.
In 2010, Whittaker appeared in the film The Kid and co-starred in BBC One's Accused. The following year she starred as Viv in the BBC adaptation of Sarah Waters' novel The Night Watch and she also also appeared in the cult film Attack the Block, which also starred future Star Wars actor John Boyega.
In 2012, she starred in the musical comedy-drama Good Vibrations, which told the story of Terri Hooley and Northern Ireland's 1970s punk scene.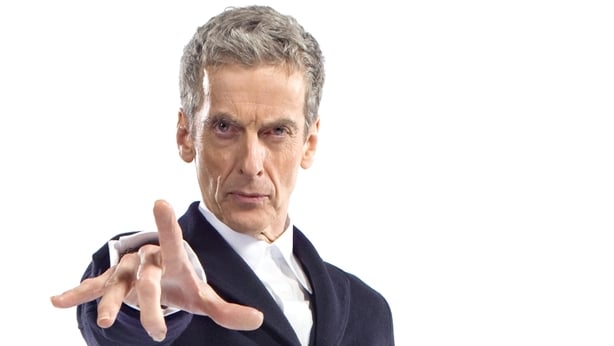 In 2013, Whittaker first appeared in ITV detective drama Broadchurch, alongside previous Doctor Who star David Tennant. In January 2014, she starred in the reality-based spy drama miniseries The Assets on ABC.
Whittaker, who featured in all three seasons of Broadchurch as Beth Latimer, will team up with the drama's creator Chris Chibnall as he takes over from Steven Moffat as executive producer of Doctor Who.
She will take over from current Doctor Peter Capaldi as the 13th reincarnation of the Time Lord. Capaldi, who first stepped into the Tardis in 2013, will be seen for the last time by viewers in the 2017 Christmas special.