Gay Byrne has said he is "making progress" as he continues his treatment for cancer. 
The 83-year-old presenter and his wife, author and presenter Kathleen Watkins, were among the guests at the weekend's Dubai Duty Free Irish Derby at the Curragh, where Byrne gave an update on his health to The Sunday Independent.
He said his treatment "seems to be working, in that they tell me I am making progress". 
"It's been quite good so far," Byrne continued. "I don't experience any pain - it's all just general disorder. Having enjoyed robust health for 83 years, you wonder what the hell is wrong with you."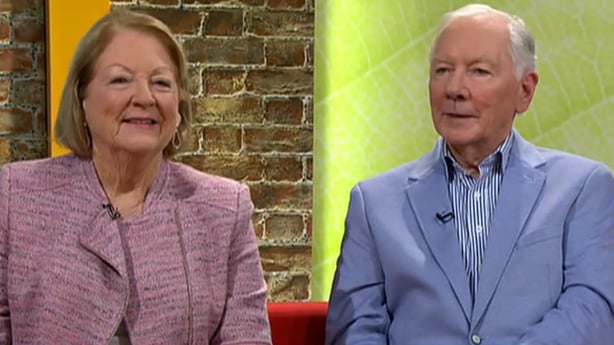 Byrne, who was diagnosed with prostate cancer in 2016, admitted that the only thing he envies now "is to see people fit and healthy and riding bikes and being able to walk the mountains of Donegal like I used to do".
"I want to get them and say, 'Do you know how lucky you are?'" he said. 
"But there's no point in indulging in that because they don't know. And I didn't."
"We've heard it five million times from our parents over the years that the most important thing is your health and they were right," The Late Late Show legend added.
"It's worth more than every penny and anything else."
So good to meet the great icon Gay Byrne at the Derby yesterday! Celia xx pic.twitter.com/NJAof33MJk

— Celia Holman Lee (@CeliaHolmanLee) July 1, 2018