Irish band Kodaline have hailed new rules which will see video views entering the Official Irish Singles Chart for the first time and other changes introduced to increase the number of hits and artists in the weekly countdown.
The revamp was announced by the Irish Recorded Music Association (IRMA) and OfficialCharts.com on Monday to promote the Irish music market and the first edition of the newly configurated chart will be published on July 6.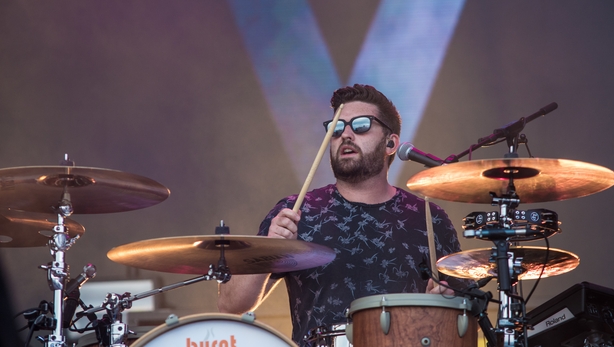 The overhaul also includes "a three track cap" designed to prevent a repeat of Ed Sheeran chart takeover last year when all 16 of the tracks on the deluxe edition of his last album Divide dominated the Irish singles chart.
Speaking to RTÉ Entertainment, Kodaline's drummer Vinny May Jr said: "I think this is going to be huge. YouTube is a huge platform and that's how a huge part of the world discovers music."
Kodaline, who are known for their distinctive music videos, have nearly one million subscribers on their YouTube channel and the band's videos have had over 200 million views on Vevo.
"It's not so much album sales anymore," said May. "It's more about streaming figures and people will watch videos and lyric videos and numbers wise, YouTube is our biggest platform. I think counting streaming as part of the chart will change things for Irish acts."
We need your consent to load this YouTube contentWe use YouTube to manage extra content that can set cookies on your device and collect data about your activity. Please review their details and accept them to load the content.Manage Preferences
The new Irish chart will take into account video streams from YouTube, Apple Music, Spotify and Tidal, all of which have added video to their platform over the past year. However, some Irish acts have been very outspoken about the minimal payments from streaming services.
"This is an incredibly exciting moment for the Irish Charts, the addition of video will ensure Ireland is keeping pace with today's rapidly evolving music landscape." - Willie Kavanagh, IRMA Chairman
"That's something we've never really concerned ourselves with. We've only concerned ourselves with making good content and good music videos that complement a song." May said.
"We never got into this to make a whole ton of money. When we first signed our record deal YouTube was never part of our deal. There are people who make careers from putting stuff on YouTube and monetising it but not us!"
IRMA's collaboration with OfficialCharts.com will also include the creation of a dedicated online hub - www.officialcharts.com/Ireland - and new @IrishCharts social channels on Twitter and Facebook to flag editorial content tracking the weekly Irish Chart race.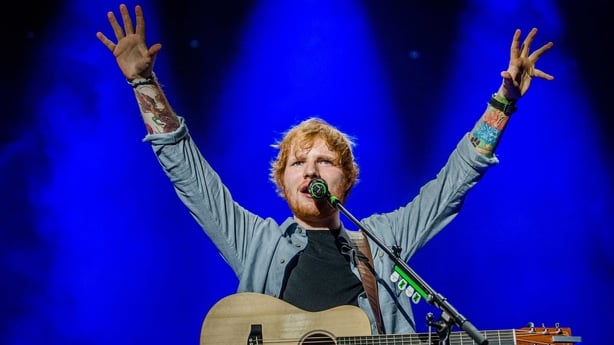 Willie Kavanagh, IRMA Chairman, said, "This is an incredibly exciting moment for the Irish Charts, the addition of video will ensure Ireland is keeping pace with today's rapidly evolving music landscape.
"With new major digital services launching, video arriving on audio streaming platforms, and of course, the continued resurgence of vinyl, never before has there been more ways for Irish fans to enjoy their favourite music, whenever and however they want."
Kodaline have enjoyed considerable chart success in Ireland with their first two albums. However, with their new album, The Politics of Living, due out on August 10 May is ambivalent about whether the charts matter anymore.
"They do and they don't. When we first started out, radio play and album sales were a much bigger thing," he says.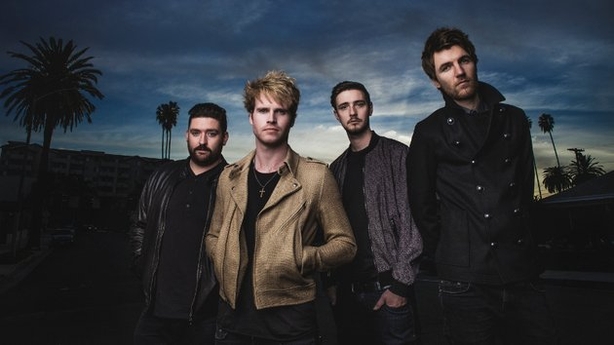 "I remember going into a Spotify office in the Netherlands, this little, small office, and the guy was saying this is going to be a big platform and it was something that the record labels never paid that much attention to.
"Now we're coming around to our third album and getting on Spotify playlists and New Music Fridays around the world is the be all and end all. The industry has completely shifted, even from our second album to what it is now."
IRMA have also announced new tweaks to the Irish singles chart along with the inclusion of video data into the chart. These include:
* Paid-for streams to be given greater weight in the new chart, than "free" (ad-funded) streams.
* Free ad-funded streams will be weighted at a different rate in the Official Irish Singles Chart compared to streams played under a paid-for subscription from the July 6 chart. 100 streams via a subscription service will equate to one sale, as will 600 "free" streams.
* Three-track cap - no more than the three most popular tracks (based on sales and streams) per artist in the Top 100. Designed to prevent album tracks from popular artists taking up multiple positions in the Irish Singles Chart and so making it harder for new artists to feature in the chart. It minimises double-counting of album tracks between the Singles and Albums Charts and makes the two charts more distinct.
Alan Corr @corralan