Dublin band Kodaline were so unhappy with their forthcoming third album that they went back into the studio and re-recorded up the 60% of the songs.
Politics of Living is due out on August 10 and was trailed by singles Brother and Follow Your Fire, but the album's original release date of last October was put back after the band decided they hadn't said everything they wanted to say on the new songs.
Speaking to RTÉ Entertainment, Kodaline drummer Vinny May Jr said, "The album has been a long time coming. We had originally planned to release it last year around October/November.
"It was almost pretty much there and we came out after the studio and we weren't entirely happy with it, we felt like we could do better. It's our third album so we didn't want to release just anything, we wanted to take our time on it.
"So we went back into studio and spent the first four months of this year working on the album, writing new songs and working with different people."
Last September Kodaline, who played The Isle of Wight Festival on Saturday night, announced that they had cancelled 26 concerts scheduled from November 7 to December 12, 2017 across Europe, telling fans that they needed to return to the studio.
Politics of Living sees Kodaline team up with Steve Mac, who co-wrote Shape Of You with Ed Sheeran, Johnny Coffer, who has worked with Rag'N'Bone Man and Beyoncé, and long-time collaborator Johnny McDaid
"We kind of scrapped the original sessions but there are some tracks that have made it on to an album of 11 tracks," said May.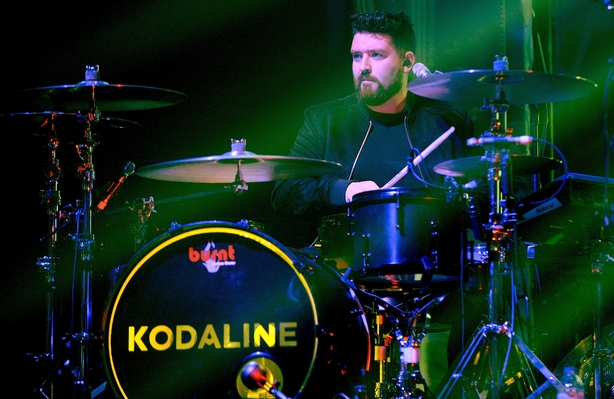 "There's probably three or four that are from the original sessions so a good 60% of the album was scrapped. We felt like we could better, we felt like we didn't say everything we wanted to say so we went back into the studio to work on it."
Politics of Living follows the band's 2013 debut In a Perfect World and 2015's Coming Up for Air.
"We finished the new album about a month ago," May added. "The vinyl is ready, all pressed, everything is all ready to go. There is no point in releasing something that we weren't happy with."
More music news, reviews and interviews here
Alan Corr @corralan