Ed Sheeran has made history after taking the new Irish pop charts by storm and nabbing an incredible top 16 places on the singles rundown, while also dominating the album chart.
In what is an unprecedented event in Irish and UK chart history, every track from the deluxe edition of the ginger messiah's new album ÷ [divide] is ranked all the way from No 1 to No 16 on the chart.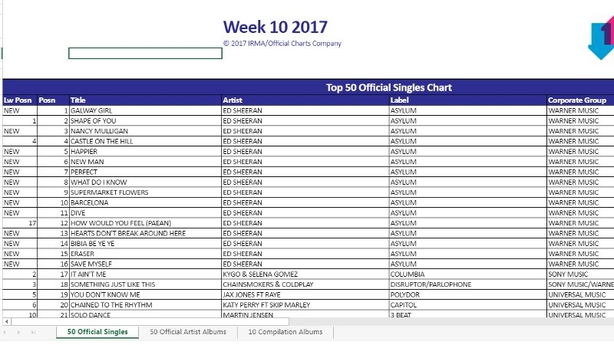 His three albums also add up to chart success with ÷ [divide] debuting at No 1 and previous massive sellers x and + also dominating the Top 5.
Sheeran's chart takeover is because of individual streaming of tracks from his new album and he is expected to pull off a similar feat on the UK single chart (where he had 9 top of the top 10 midweek placings on Wednesday).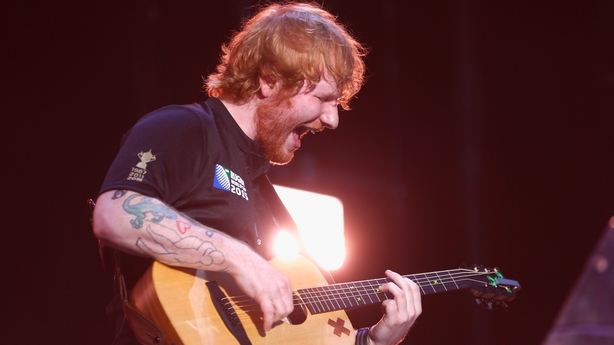 However, there has been mounting criticism of the idea of a singles chart based on streaming with critics claiming it is unfair to songs released as actual singles as opposed to album tracks by hugely popular artists being streamed individually.
The new album is already heading towards double platinum in Ireland with sales of 30,000 in its first week of release. Streaming service Spotify confirmed on Monday that Sheeran has broken all first-day streaming records worldwide.
Sheeran's 2010 EP Loose Change has also re-entered the Irish album chart at No 39.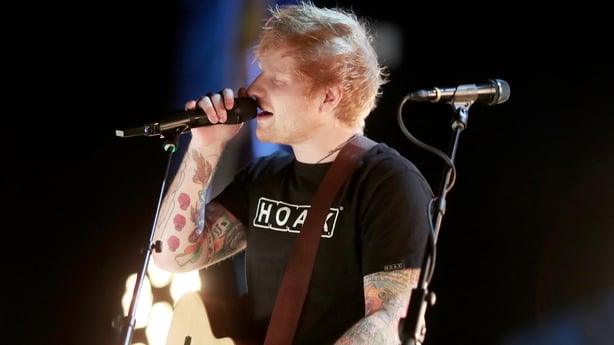 Last Friday, Sheeran's song Galway Girl raced to the top of the Irish download chart within hours of its release, copper-fastening Ireland's love affair with Sheeran. The song has now hit over one million streams in Ireland in just one week.
Click here to find out the identity of Ed's Galway Girl
The other Irish-flavoured song from his new album, Nancy Mulligan, is currently number three in the Irish charts. The song was written about Sheeran's Irish grandmother who told RTÉ she is incredibly proud of her grandson.
She also spoke about her memories of him as a kid and how she still sees him as the same person he always was:
"I never think of him as famous, I have to say, because he's exactly the same as he always was when he visits and it's very rare because he's always working."
She also got a first exclusive listen to the track that was written in her honour.